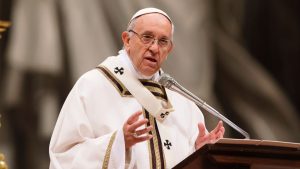 Explore the effect of the Pope Francis on the Church and the world with this mission preached in New Brunswick by Fr. John Jasica.  This four part audio mission will help you with great joy, hope and true change in our lives and world today!!  Sit, reflect and listen!!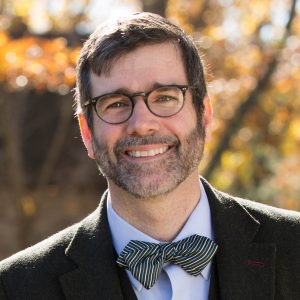 Bob Rice from Franciscan University of Steubenville preaches a joint Lenten parish mission with Holy Family and St. George Parishes.  Come and journey with great music, stories and faith!!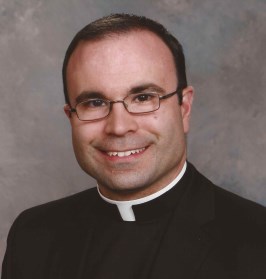 Fr. Patrick Beneteau, the Vocations Director for the Diocese of London, came to St. George Parish during Lent in 2018 to lead a parish mission preparing for Easter.  This wonderful young priest offered great wisdom and clarity during our journey through Lent to the glory of the resurrection!!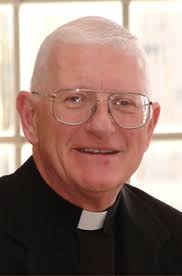 Fr. Michael Prieur is one of the most energetic priests alive!!!  His enthusiasm, expertise and wonderful witness of priesthood has inspired many to live the faith to the fullest!!  He is a professor, author and television star (Salt+Light documentary called PANES OF GLORY).  Fr. Prieur offers some wonderful reflections and powerful insights during this 2017 Advent mission.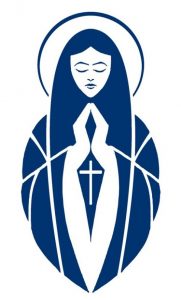 The Rosary is one of the most cherished forms of prayer in the Catholic Church.  If you want to understand our faith and deepen our understanding of the scriptures — reflecting on the mysteries of the rosary is a wonderful way.  Our Blessed Mother, Mary, the perfect disciple, assists us in serving the Good News.  May Mary always lead us to Jesus and a life of service to help build the Kingdom of God.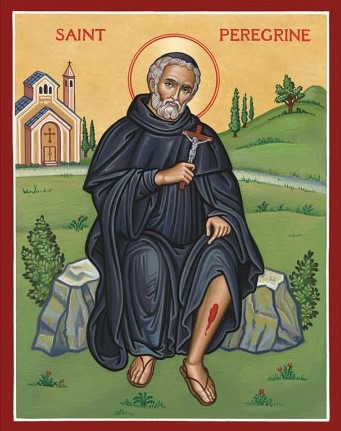 The 9 day novena to St. Peregrine is a way for all of us to pray for those who suffer with cancer and other illness of the body, mind or spirit.  St. Peregrine is the patron saint of cancer patients and other illnesses.  He is one of the saints that reminds us that we belong to Christ and he helps us heal our hearts.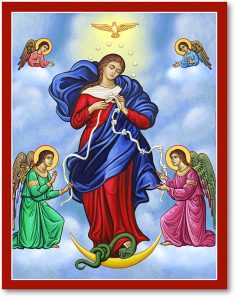 The 9 day novena to Our Lady Undoer of Knots is a powerful way for Mary to walk with us in the midst of our problems, difficulties and challenges.  She helps us untie those tight knots of resentment, anger and frustration helping us to peace, love and compassion.  Journey through these nine days trusting in God's love through Mary — Our Mother!!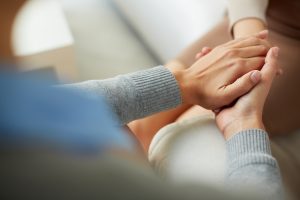 The Litany of Compassion is a great way for us to connect and pray for those who are in need.  Praying a litany is a wonderful form of prayer as it's invocations prompt us to think about our own circumstances and situations.  This short time of prayer allows us to seek healing, support and strength for ourselves and for others.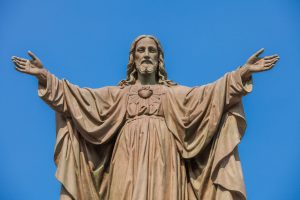 The time of adoration and the Litany to the Sacred Heart is an opportunity to draw close to the heart of our Lord and Saviour.  A heart that burns for the will of the Father in heaven.  Our time of prayer with the heart of Jesus inflames our hearts and lives to be like His — open to the will of the Father.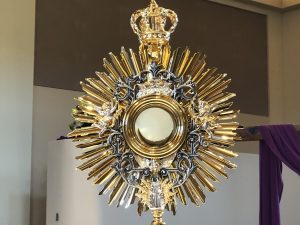 The time of adoration and the Litany to the Sacred Heart is an opportunity to draw close to the heart of our Lord and Saviour.  A heart that burns for the will of the Father in heaven.  Our time of prayer with the heart of Jesus inflames our hearts and lives to be like His — open to the will of the Father.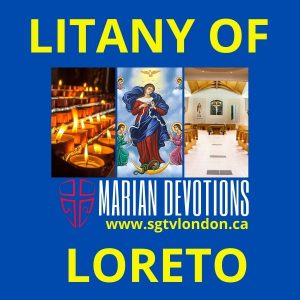 This beautiful litany allows us to strengthen our faith through the gift of Mary, the Queen of Peace and the Apostles.  This brief time of prayer is in video and audio format.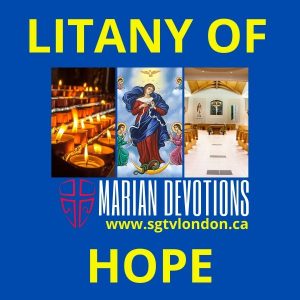 Are you in need of hope?  Have you looked everywhere else and still have found nothing?  Try praying this litany to Mary of Hope.  As Mother of the Church and our mother, Mary has a powerful way of leading us to Christ—who is our hope fulfilled.  Take some time to watch or listen and pray this brief litany to offer you some hope, light and peace.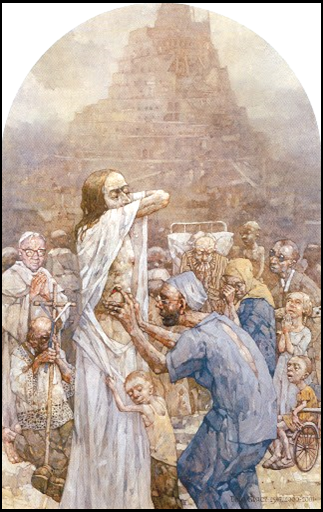 The CZESTOCHOWA WAY OF THE CROSS is a wonderful and unique way to see the journey of Christ to Golgotha.  These 18 stations truly transform us and takes us through the modern world and the history of Poland.  Through the challenges and struggles of our human experience, we journey towards the kingdom of heaven!!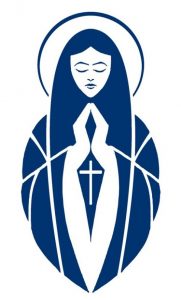 Mary's Way of the Cross offers us a unique perspective of the steps to our salvation.  Mary, the mother of Jesus, leads us on this sacred pilgrimage from the judgement by Pontius Pilate to the resurrection offering us hope in the midst of suffering.  Mary always teaches us how to be the best disciples!!
Everyone's Way of the Cross is a powerful and meaningful journey and dialogue between you the follower and Jesus who carries the cross for our salvation.  Take this truly deep opportunity to reflection Christ's eternal love for us!!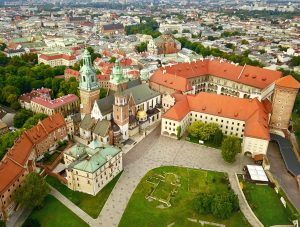 Want to go to Poland and not have to pay for a flight or stand in long lines?  Join Fr. John as he leads this amazing four day virtual journey to Poland as he explores amazing places and holy people!!  Visit a number of Marian shrines and learn about Blessed Jerzy Popieluszko, St. Faustina, the Divine Mercy devotions and the life of St. John Paul II.  Visit Warsaw, Krakow, Wadowice, Czestochowa, Gdansk, Zakopane and so many other places!!!  This spiritual pilgrimage will be a time to celebrate the gift of our faith!!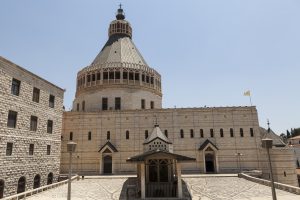 Join Mary Catherine Bishop, our pastoral minister, as she takes us on a powerful pilgrimage to the Holy Land.  Discover in a new way the birth, ministry and the passion and death of our Lord and Saviour.  Journey and see these holy and sacred places without the needs of a long flight or heavy luggage.  Enjoy this spiritual journey and deepen your relationship with Christ!!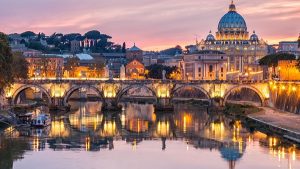 Join Fr. Pedro as he takes us on a three day journey to Italy visiting the major shrines and cities to deepen our Catholic faith.  We visit the four major basilicas in Rome, learn about the life of St. Peter and St. Paul and finally travel to two Marian Shrines, visit Padua, Assisi and San Giovanni Rotundo.  Fr. Pedro reflects on the lives of St. Peter, St. Paul, St. Francis of Assisi, St. Padre Pio, St. Anthony of Padua and leads us in prayers to Our Lady of Loreto and Our Lady of Pompei.  Travel Italy without leaving your home and be blessed by Fr. Pedro's powerful reflections!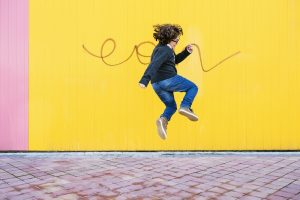 What is the key to true happiness?  Can we get it on our own?  What are the main ingredients to true happiness in our lives?  Most of us have tried to do this on our own for a very long time.  We fill our lives with so many things that fall short of true happiness.  Is happiness having everything we ever wanted?  Is it about money and possessions?  Is it having the perfect job or is there something more?  This TED online retreat explores the key elements of HAPPINESS—which is something that we do not buy, acquire or control.  It is our trust in God and one another.  Happiness is a grace that cannot be quantified but can be embraced with an open heart.  Journey through 7 sessions on the route to happiness!!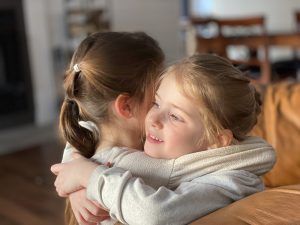 The need for forgiveness is paramount in our lives.  We all make mistakes and we all have regrets but we also have a God who loves us completely and seeks to make us new again.  Forgiveness is not only something received but also given.  It takes a lot of effort, courage and humility to seek and offer forgiveness.  How do we build a life filled with grace, mercy and love?  This five session TED retreat offers a wide variety of TED talks and different perspectives on forgiveness.  This isn't as easy as you think—yet forgiveness is at the heart of the Gospel.  Travel through this online retreat filled with great reflections, scripture passages and prayers that will help you build forgiveness in your life!!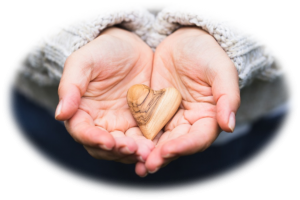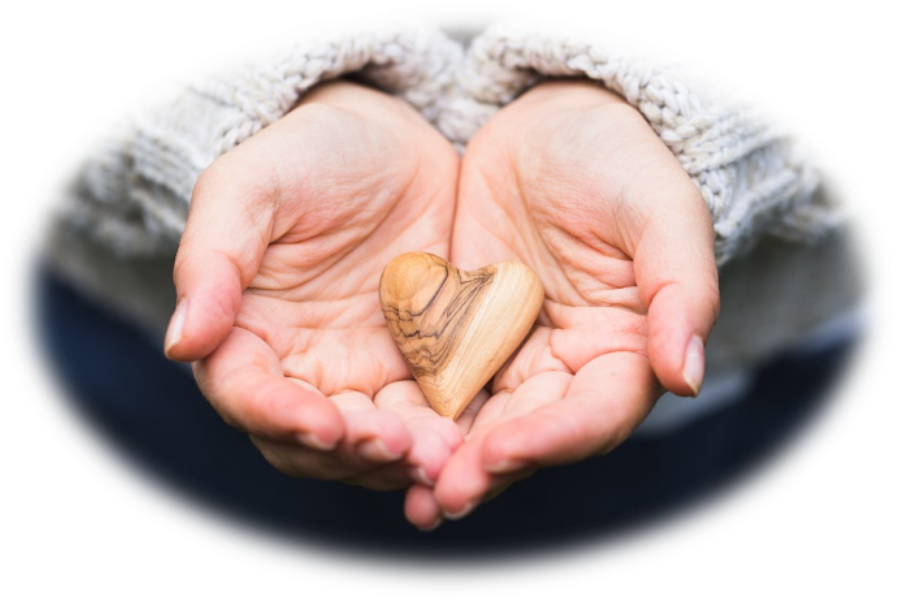 All of us suffer in one form or another.  Sometimes it is due to what we ourselves have caused and other times it just happens to us.  We often think that if we have strong faith, we will never suffer.  Yet we know this is not true.  Suffering is a great challenge, burden and also a teacher.  Being faithful followers of Jesus, we cannot avoid suffering.  This online retreat will explore the MYSTERY OF SUFFERING and how God helps us navigate through being a sign of hope and light while at the same time having a plan to bear our crosses with grace and love.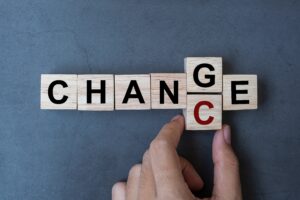 All of us want to be true followers of Jesus.  In order for us to do this we need to be change makers in our world today.  This may seem to be an overwhelming task that is beyond our reach but after this online retreat you will realize that change is right within your grasp.  We only need to do small things that nudge people closer to the love of Christ.  Journey through these five sessions and discover God's grace as He empowers us to BE THE CHANGE!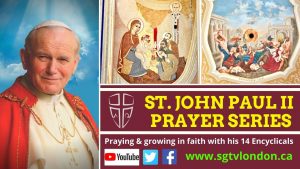 Join us for our St. John Paul II Prayer Series as we explore the 14 encyclicals that he wrote over his pontificate while praying a special litany to him for strength and grace.  Fr. John gives brief reflections for each encyclical bringing to light points that help us be faithful disciples who seek to serve and reach out to all.  Over the 14 sessions you can see the themes and pillars of faith that St. John Paul II wanted to leave us drawing us closer to Christ and as a Church marching towards the kingdom.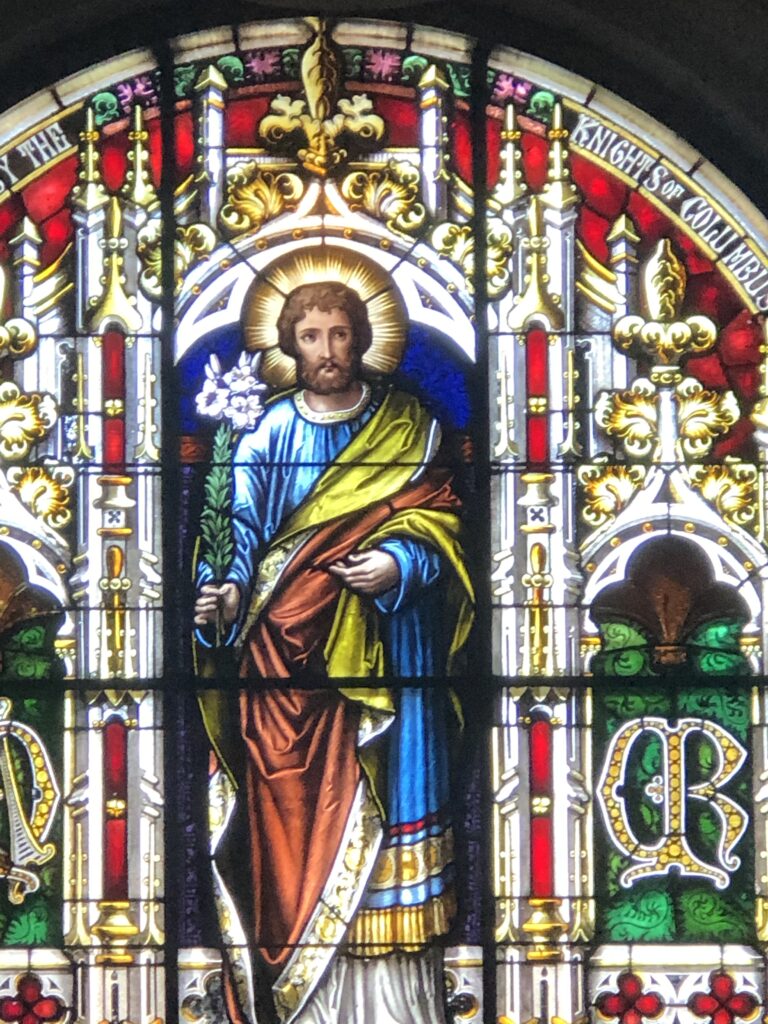 St. Joseph is the patron saint of Canada and the Universal Church.  Join Fr. John as he leads a special celebration for the Year of St. Joseph from St. Joseph Parish in Chatham, Ontario. Learn how this humble, loving, caring and gentle man leads us to Christ and helps us be faithful disciples today!