ONLINE PILGRIMAGE TO ITALY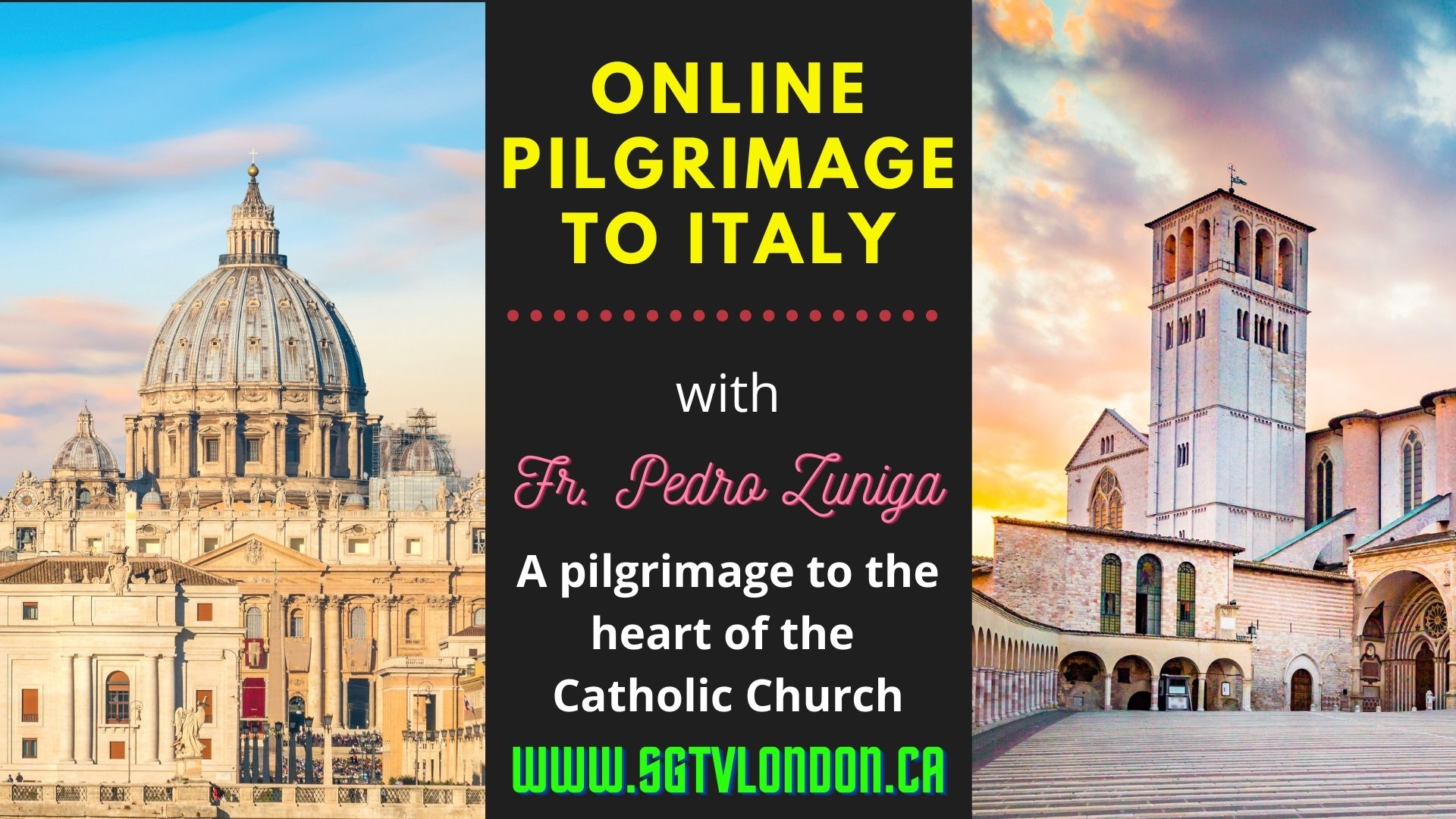 WHAT TO EXPECT ON THIS PILGRIMAGE?
Fr. Pedro Zuniga, Associate Pastor of St. George Parish, lived in Italy for 26 years.  He travelled the entire country enjoying the sites, holy places and wonderful culture!!  Fr. Pedro takes us to Rome, Assisi, Loreto, Pompeii, San Giovanni Rotundo and Padua.  We learn about St. Francis, St. Peter, St. Paul, St. Anthony and others seeking inspiration and strength so that we can all be faithful and loving disciples.  Fr. Pedro leads us through a prayerful reflection of holy places to deepen our understanding of our Catholic faith.
DAY #1 – ROME & THE FOUR MAJOR BASILICAS
On this first day of our journey to Italy, we land in Rome and look at the four major basilicas.  We visit St. Paul Outside the Walls, St. John Lateran, St. Mary Major and St. Peter's.  These four churches have significant meaning for all of us.  Fr. Pedro explains the most important aspects of these four majors churches of our Catholic faith.
DAY #2 – ST. PETER & ST. PAUL
On this second day of the pilgrimage Fr. Pedro focuses his time on St. Peter and St. Paul.  We visit both tombs of these great saints and learn about their influence on the Catholic Church.
DAY #3 – MARIAN SHRINES & A FEW SAINTS OF ITALY
On this third and final day of the pilgrimage to Italy, Fr. Pedro takes us to the Marians shrines in Loreto & Pompei, we learn about St. Francis in Assisi, St. Anthony in Padua and visit the tomb of St .Padre Pio in San Giovanni Rotundo.  There are so many beautiful and meaningful places to visit—-to be inspired as disciples of today!!