ONLINE HOLY LAND PILGRIMAGE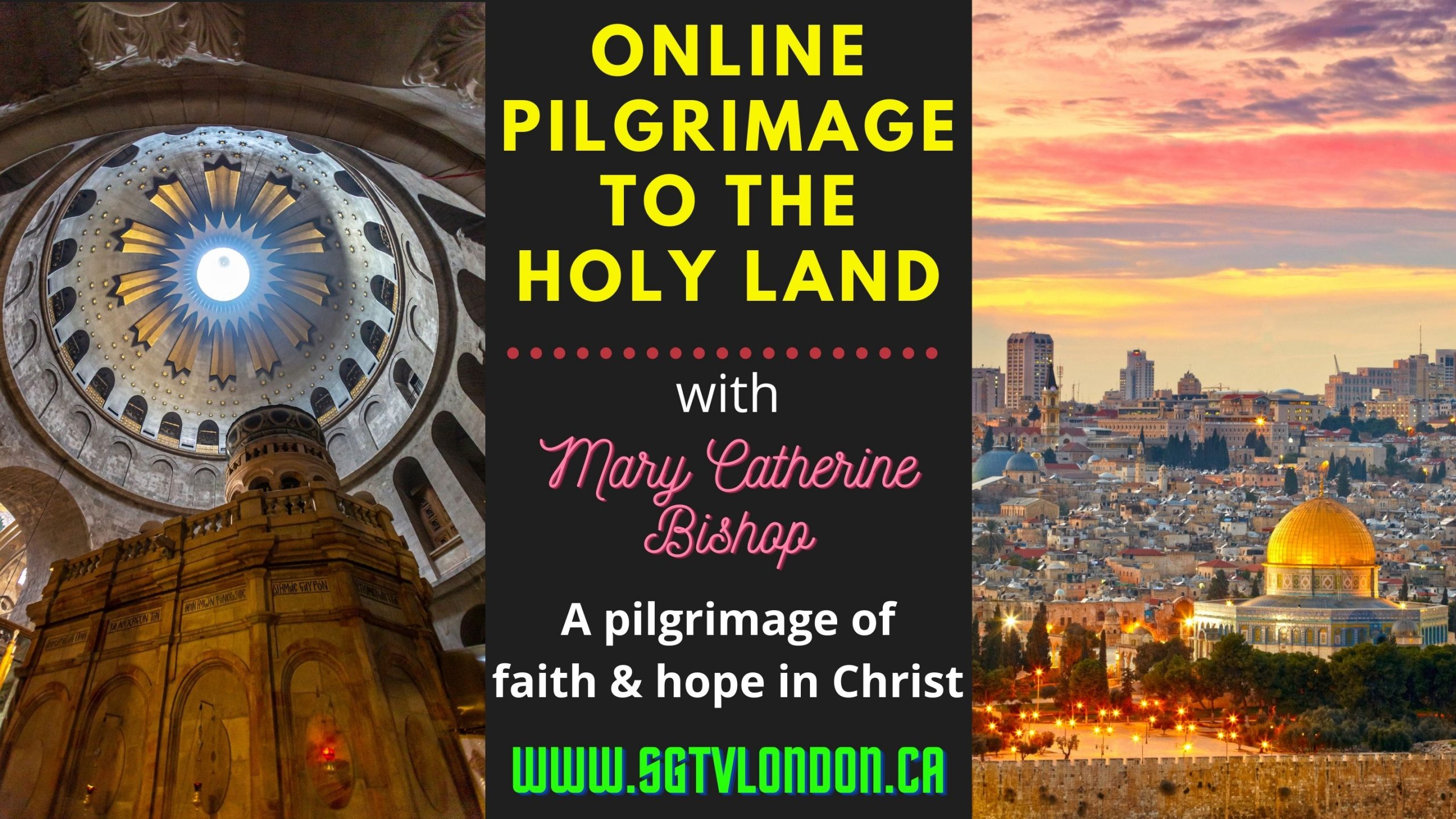 WHAT TO EXPECT ON THIS PILGRIMAGE?
Mary Catherine Bishop, pastoral minister at St. George Parish, takes you on a three day pilgrimage to the Holy Land reflecting on the birth, ministry and passion of our Lord Jesus Christ.  Visit amazing holy sites, listen to stories of faith and reflect on scripture during these amazing three days!!  No passports required!!  You don't even have to pack a suitcase or worry about long lines at the airport.  Sit back, relax and enjoy this amazing spiritual pilgrimage!!
DAY #1 – THE BIRTH OF JESUS
On this first day we travel to the Holy Land and are introduced to what a pilgrimage really is—a spiritual journey of the heart.  Mary Catherine gives some background information, geographical highlights and then begins the journey including Nazareth and Bethlehem exploring the gift of the Incarnation—God becoming one of us!!
DAY #2 – THE MINISTRY OF JESUS
This second day of the pilgrimage will look at the ministry and teaching of Jesus.  Explore the Sea of Galilee, Capernaum, Mount of the Beatitudes, Mount Tabor, Cana and so much more!!  Mary Catherine shares the power of Christ and his saving work that still occurs today.  Celebrate the feeding of the five thousand and discover how Jesus continues to feed us today.
DAY #3 – THE PASSION, DEATH & RESURRECTION OF JESUS
On this third and final day of the pilgrimage, Mary Catherine Bishop leads us through the passion, death and resurrection of Jesus.  Visit the Garden of Gethsemane, the old city of Jerusalem, the Villa Dolorosa, the Upper Room and the Basilica of the Holy Sepulchre.  See where Jesus offered us the ultimate gift of salvation and new life!!  See the sites and listen to the powerful stories that will be shared!!!