LAST ARTICLE ABOUT THE PRAYER WE SAY
This is the final bulletin article/blog post on our IGNITE THE MISSION PRAYER that we say each and every weekend at our Masses.  If you missed any, take a look back at the three previous reflections:
Reflection #1 – CALLED TO BE MISSIONARIES
Reflection #2 – NEW METHODS FOR A NEW TIME
Reflection #3 – BECOMING CHRIST TODAY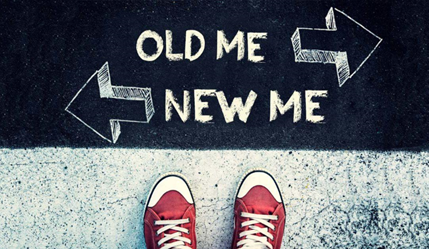 Prayer is a powerful grace that we should exercise each and every day.  It has the ability to transform our hearts and form us into faithful followers of Jesus when we take to heart what we say and hear in our prayer.  So often we get caught up trying to convince God to grant our needs and wants while forgetting that the one who needs to change is us.  Our special prayer for the path ahead in our family of parishes is crucial in our movement forward.  The hope is that together, we can shift our faith to the centre of our lives and to the top of our lists.
THE LAST STANZA — REORGANIZING OUR LIVES
The fourth stanza of the prayer asks our Heavenly Father to give us the courage, understanding and passion to be missionaries who are eager to share the Good News.  In fact, the mission to share the joy of the Gospel must rise about everything else in our family of parishes and in our own lives.  It is in doing this that we bring grace, faith and joy to our hearts and the world.
Bless us with courage, wisdom, and zeal, placing the mission of the Gospel at the heart of our family of parishes and above all else so that the world may be transformed by your light and grace.
WHY DO WE NEED COURAGE, WISDOM & ZEAL?
In this last stanza of the prayer, we are seeking the grace, courage, wisdom and passion for change.  Adapting for the sake of the Gospel has been something the Church has done since the resurrection.  The role of the Church and our family of parishes is to most effectively and efficiently translate and love, mercy and life of Christ to the culture of the time.  Our faith doesn't change but the way we share it does.  The world is different today than it was 50 years ago.  What worked then does not work now.  What does this mean?
(1) PLACING CHRIST FIRST IN OUR LIVES
First and foremost, as faithful disciples, we need to make sure that we have a strong relationship with Jesus in our personal prayer and the sacraments of the Church.  We need Christ to be at the heart of our personal lives.  This means some form of daily prayer, attending Mass and going to the Sacrament of Reconciliation.  This also means making the time to enrich and share our faith in the life of our parish community.  We do not do this in isolation but we help each other encounter Jesus who totally transforms our lives!
(2) MISSION IS FIRST
Our family of parishes is facing some critical decisions for our future which will involve major changes and sacrifices.  But we must be clear what changes take place and why.  Are we looking to just survive?  Keep as many churches open as possible?  Only be concerned about today and not about the faith being handed on to future generations?
Our decisions for the future must be rooted in our mission to share the Good News for the sake of our world.  This means looking beyond our own personal preferences, what we are used to and stop trying to hang on to a past that is rapidly fading away. 
We need to give thanks to those who have gone before us and have handed down the faith  embracing the responsibility and opportunity to hand the faith to future generations—a faith of compassion, mercy, forgiveness, hope and joy—and not one of bricks and mortar alone.  None of this is easy but this is why we pray, we discuss, we discern and we take a step back to see where Christ wants us to go.  Only then can we most powerfully shine the light of the Gospel to a world very comfortably living in the darkness.  Our mission, entrusted to us by Christ, must dictate our spiritual, pastoral and financial decisions that are before us.
(3) WITH CHRIST THERE IS ALWAYS JOY
Despite the challenges and changes that we face, the love of Christ is with us.  There is fear with change but there is also joy, new opportunities and undiscovered graces that we would never experience without the shift.  What do we need to do?  First and above all else—we need to place Christ and the mission we have been given at the heart of our own lives and as the number one priority for our family of parishes.  When we make this transition, we will clearly radiate the light and love of Jesus and help transform the world.