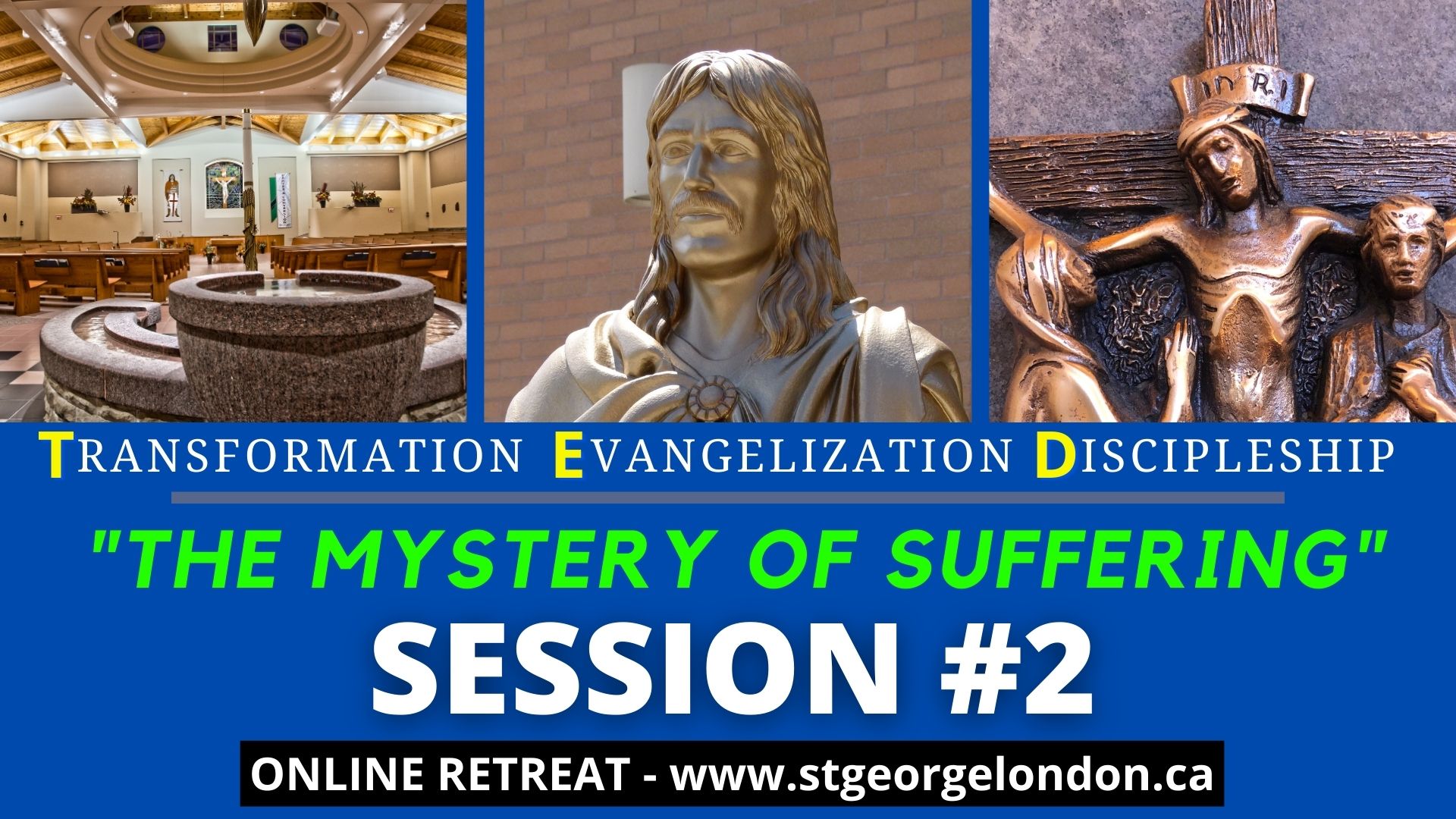 FORMAT FOR EACH SESSION
Begin with the prayer for specific for each session
Watch the TED talk video
Watch the reflection video by one of the pastoral team members
Pray over the scripture passage
Review Personal Reflection Questions
If you have any questions please e-mail the parish at [email protected] or call the parish office at 519-471-4220
SESSION #2 – The Importance of Suffering
Opening Prayer
Loving God, you fill all things with a fullness and hope that we can never comprehend. Thank you for leading us into a time where more of a reality is being unveiled for us all to see. We pray that you will take away our natural temptation for cynicism, denial, fear, and despair. Help us have the courage to awaken to greater truth, greater humility and greater care for one another. May we place our hope in what matters and what lasts, trusting in your eternal presence and love. Listen to our heart's longings for the healing for the healing of our suffering world. Please add your own intentions …. Knowing, good God, you are hearing us better than we are speaking, we offer these prayers in all the holy names of God. Amen
Deacon Mark Castanier VIDEO REFLECTION
Isaiah 43:2
When you pass through the waters, I will be with you; and when you pass through the rivers, they will not sweep over you. When you walk through the fire, you will not be burned; the flames will not set you ablaze.
PERSONAL REFLECTION QUESTIONS
1.Have you suffered greatly in your life?
2.How have you handled the suffering in your life?
3.Are you still grieving the loss of a friend or family member?
4.What has helped you through the loss of losing someone you love?