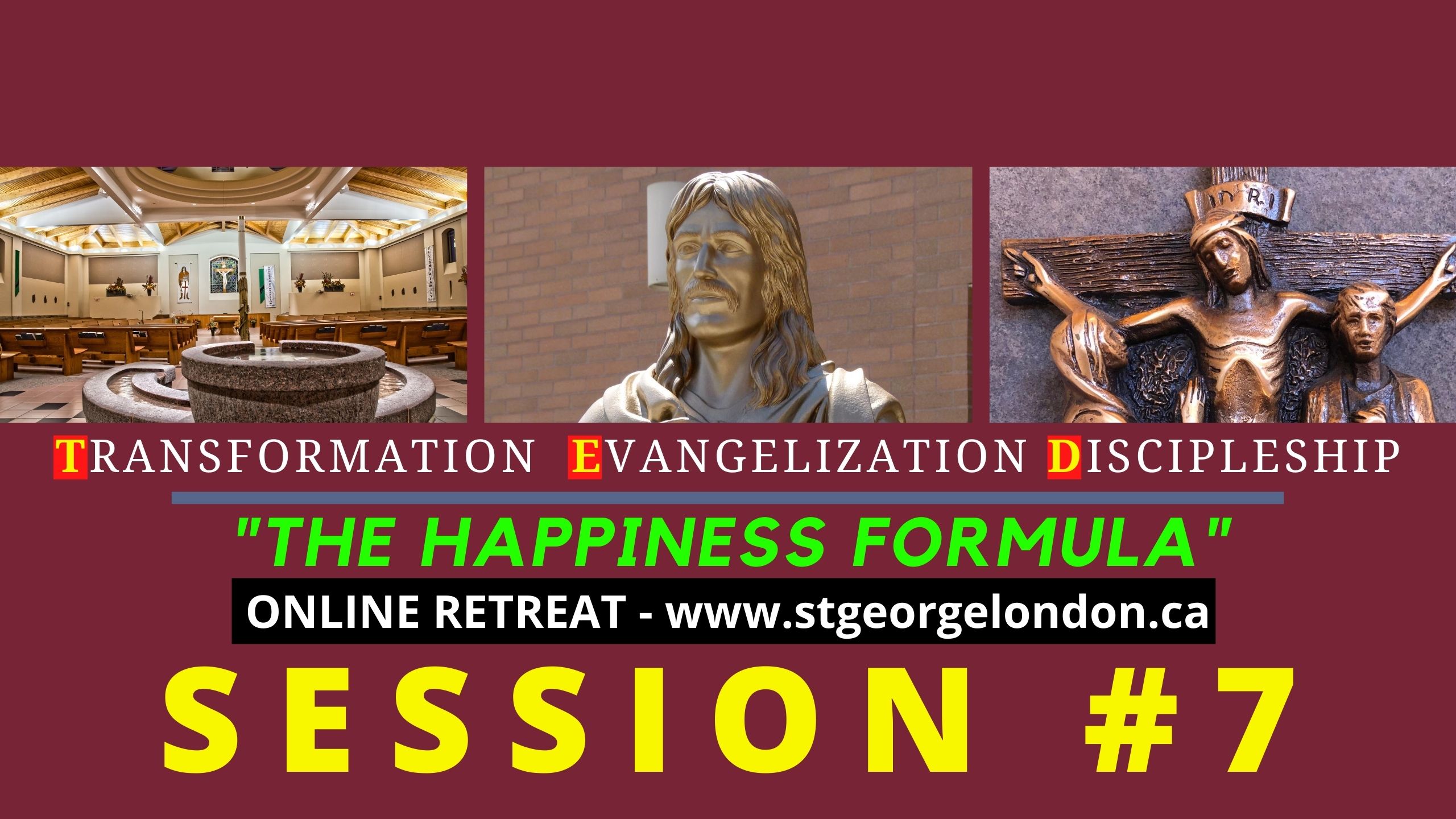 FORMAT FOR EACH SESSION
Begin with the prayer for specific for each session
Watch the TED talk video
Watch the reflection video by one of the pastoral team members
Pray over the scripture passage
Review Personal Reflection Questions
If you have any questions please e-mail the parish at [email protected] or call the parish office at 519-471-4220
SESSION #7 – WHY THE ONLY FUTURE WORTH BUILDING INCLUDES EVERYONE
Opening Prayer
Heavenly Father, as we enter the final session of our TED retreat, we are reminded that we need to rely on each other.  Each of us are a gift and we all have responsibilities to help one another.  May we seek opportunities to serve offering hope, solidarity and transform the world with a revolution of tenderness.  May we use our gifts and lives to make this world a better place for we are not an island on our own.  Amen.
POPE FRANCIS TED TALK
(Please click on SUBTITLES to watch the talk)
FR. JOHN'S VIDEO REFLECTION
Luke 10:25-37
Just then a lawyer stood up to test Jesus. 'Teacher,' he said, 'what must I do to inherit eternal life?' He said to him, 'What is written in the law? What do you read there?' He answered, 'You shall love the Lord your God with all your heart, and with all your soul, and with all your strength, and with all your mind; and your neighbour as yourself.' And he said to him, 'You have given the right answer; do this, and you will live.'
But wanting to justify himself, he asked Jesus, 'And who is my neighbour?' Jesus replied, 'A man was going down from Jerusalem to Jericho, and fell into the hands of robbers, who stripped him, beat him, and went away, leaving him half dead. Now by chance a priest was going down that road; and when he saw him, he passed by on the other side. So likewise a Levite, when he came to the place and saw him, passed by on the other side. But a Samaritan while travelling came near him; and when he saw him, he was moved with pity. He went to him and bandaged his wounds, having poured oil and wine on them. Then he put him on his own animal, brought him to an inn, and took care of him. The next day he took out two denarii, gave them to the innkeeper, and said, "Take care of him; and when I come back, I will repay you whatever more you spend." Which of these three, do you think, was a neighbour to the man who fell into the hands of the robbers?' He said, 'The one who showed him mercy.' Jesus said to him, 'Go and do likewise.'
PERSONAL REFLECTION QUESTIONS
(1) Who do we rely or count on in our lives?  Who depends on us to live each day?
(2) In what ways do we as a society exclude others?  How can this change?
(3) What are the bright lights in our lives today that help us see the need for each other?
(4) How do you see the "revolution of tenderness" happening?  How can you take part in it?
(5) How does the "Parable of the Good Samaritan" teach us that the only future worth building includes everyone?