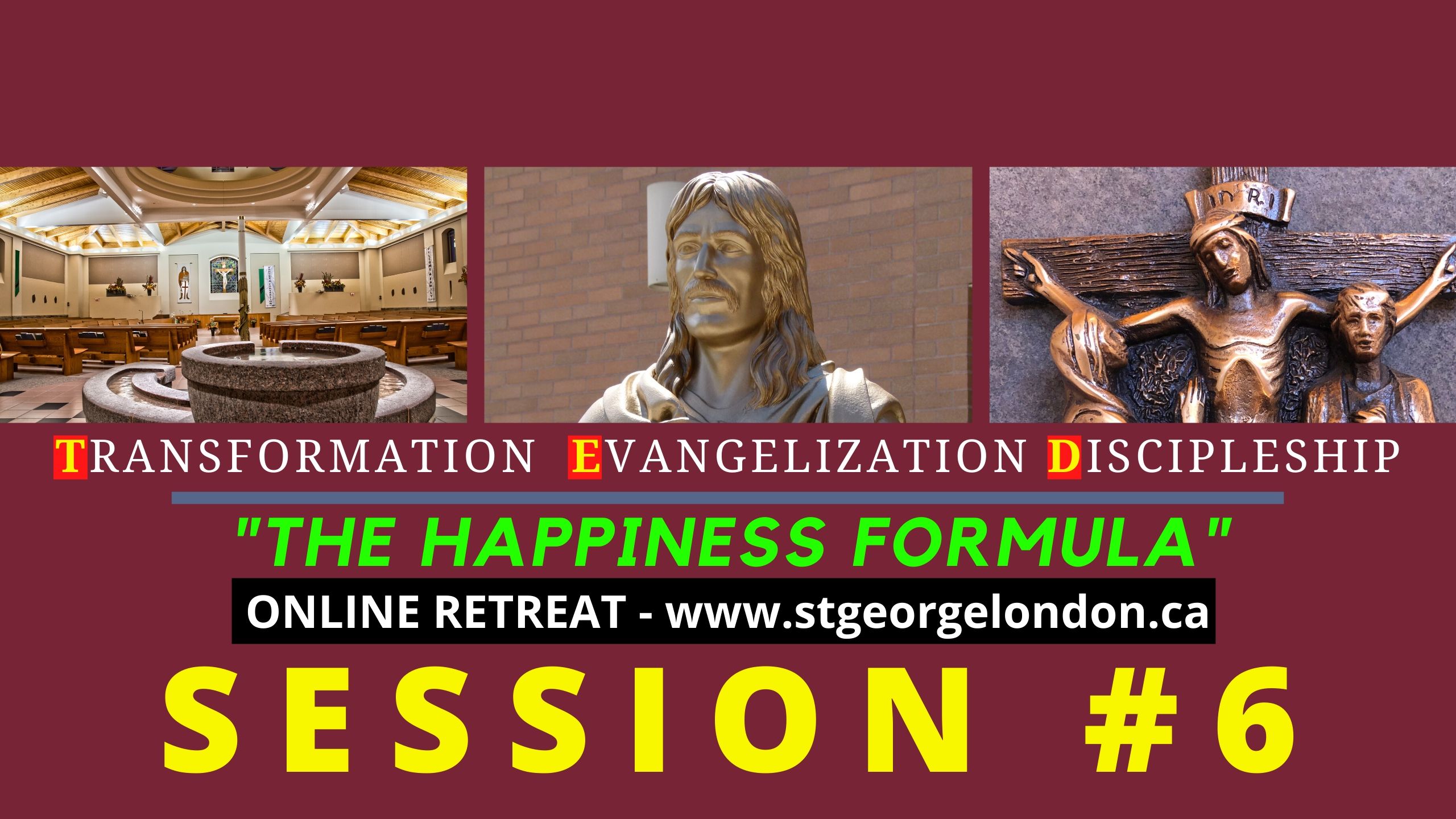 FORMAT FOR EACH SESSION
Begin with the prayer for specific for each session
Watch the TED talk video
Watch the reflection video by one of the pastoral team members
Pray over the scripture passage
Review Personal Reflection Questions
If you have any questions please e-mail the parish at [email protected] or call the parish office at 519-471-4220
SESSION #6 – WHAT MAKES A GOOD LIFE? LESSONS FROM THE LONGEST STUDY ON HAPPINESS
Opening Prayer
Heavenly Father, I am thankful for the countless blessings you offer to me in my life.  You are the source of true happiness and you offer me the gift of faith, community and relationships that help support, nurture and sustain me.  May I be a good friend, a good listener and a powerful presence for others who seek your grace and light.  True joy and happiness is in serving you and others with who I am and what I have to help those around me.  May I always have the courage to go beyond myself as a true missionary disciple.  AMEN.
ROBERT WALDINGER TED TALK
DEACON MARK'S VIDEO REFLECTION
JOHN 13:31-35
When he had gone out, Jesus said, 'Now the Son of Man has been glorified, and God has been glorified in him. If God has been glorified in him,* God will also glorify him in himself and will glorify him at once. Little children, I am with you only a little longer. You will look for me; and as I said to the Jews so now I say to you, "Where I am going, you cannot come." I give you a new commandment, that you love one another. Just as I have loved you, you also should love one another. By this everyone will know that you are my disciples, if you have love for one another.'
PERSONAL REFLECTION QUESTIONS
(1) What does it take to maintain a close relationship with God?
(2) Matthew Kelly says "Our human relationships are a reflection of our relationship with God." Reflect on some examples.
(3) What are good examples that God has shown on the quality of close relationships? Give some examples?
(4) What might leaning into relationships look like for you?
(5) In the passage from the gospel of John, "I give you a new commandment.  Love one another as I have loved you."  How do you define love in this passage relating to relationships?