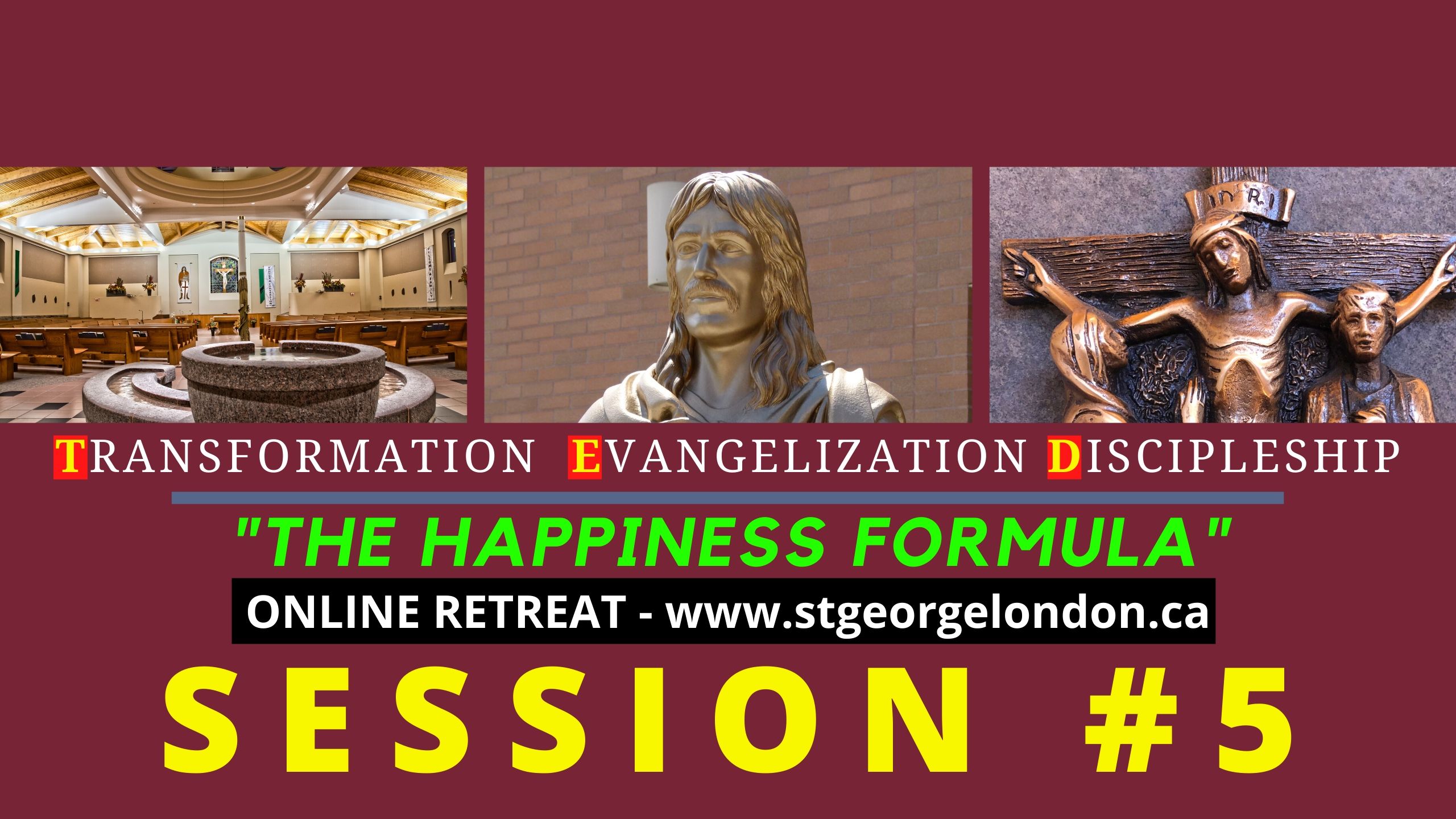 FORMAT FOR EACH SESSION
Begin with the prayer for specific for each session
Watch the TED talk video
Watch the reflection video by one of the pastoral team members
Pray over the scripture passage
Review Personal Reflection Questions
If you have any questions please e-mail the parish at [email protected] or call the parish office at 519-471-4220
SESSION #5 – WANT TO BE HAPPY? BE GRATEFUL
Opening Prayer
Let us be in the presence of God, by saying the following prayer:
"O God, grant that whatever good things I have, I may share generously with those who have not, and whatever good things I do not have, I may request humbly from those who do." –St. Thomas Aquinas
BROTHER DAVID STEINDL-RAST TED TALK
FR. PEDRO'S VIDEO REFLECTION
CHRIS QUINN VIDEO WITNESS
COLOSSIANS 3:12-17
"Since God chose you to be the holy people he loves, you must clothe yourselves with tenderhearted mercy, kindness, humility, gentleness, and patience. Make allowance for each other's faults, and forgive anyone who offends you. Remember, the Lord forgave you, so you must forgive others. Above all, clothe yourselves with love, which binds us all together in perfect harmony. And let the peace that comes from Christ rule in your hearts. For as members of one body you are called to live in peace. And always be thankful.
Let the message about Christ, in all its richness, fill your lives. Teach and counsel each other with all the wisdom he gives. Sing psalms and hymns and spiritual songs to God with thankful hearts. And whatever you do or say, do it as a representative of the Lord Jesus, giving thanks through him to God the Father."
PERSONAL REFLECTION QUESTIONS
(1) When you pray every day–what is at the top of the list of things you are grateful for?
(2) There are many choices to make in order to give sense to our lives.  Did you find happiness in those choices?  What are your struggles?
(3) Are your choices of life based on the faith you live and practice?