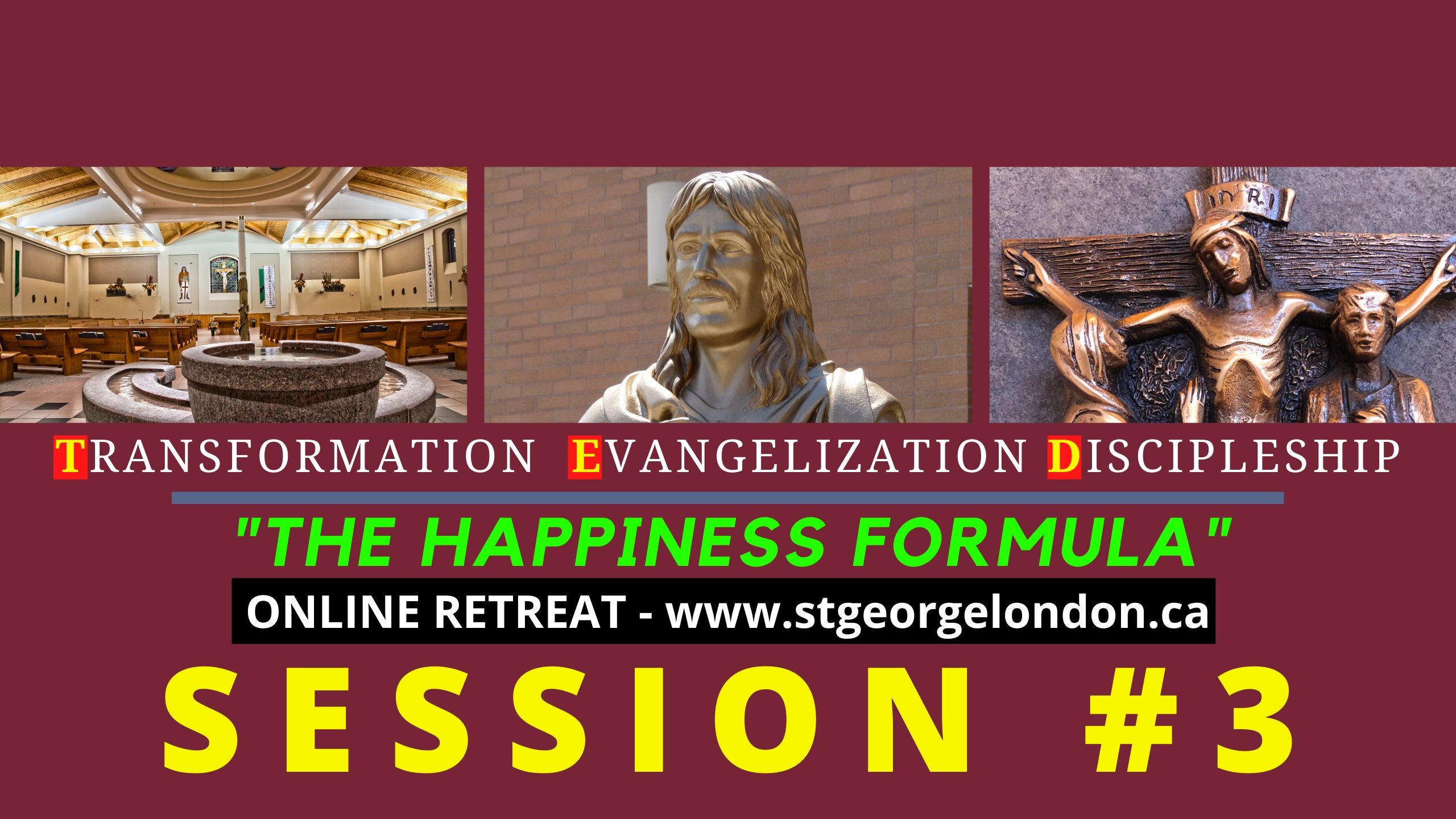 FORMAT FOR EACH SESSION
Begin with the prayer for specific for each session
Watch the TED talk video
Watch the reflection video by one of the pastoral team members
Pray over the scripture passage
Review Personal Reflection Questions
If you have any questions please e-mail the parish at [email protected] or call the parish office at 519-471-4220
SESSION #3 – WHERE JOY HIDES AND HOW TO FIND IT
Opening Prayer
Heavenly Father, you are the source of all good and all joy.  Help me discover the true joy you offer in the simplicity and openness of my life.  May I discover more with less, may I give my life away to be filled up with your light and peace.  May I realize that the source of your joy is found in being a faithful disciple, offering my life in service and realizing, that even in the midst of suffering, your joy can abound even more.  May I see your true joy in my life and may I be that real joy for others.    AMEN.
INGRID FETELL LEE TED TALK
MARY CATHERINE  BISHOP'S VIDEO REFLECTION
JAMES 1:2-4
"My brothers and sisters, whenever you face trials of any kind, consider it nothing but joy, because you know that the testing of your faith produces endurance; and let endurance have its full effect, so that you may be mature and complete, lacking in nothing."
PERSONAL REFLECTION QUESTIONS
(1) What does joy mean to you?  How would you define it?  How is it different from happiness?
(2) What brings you joy?
(3) What are some practical things you can do each day to experience joy?
(4) What trials are you currently experiencing?  How can you "consider it nothing but joy" as you walk through these trials?