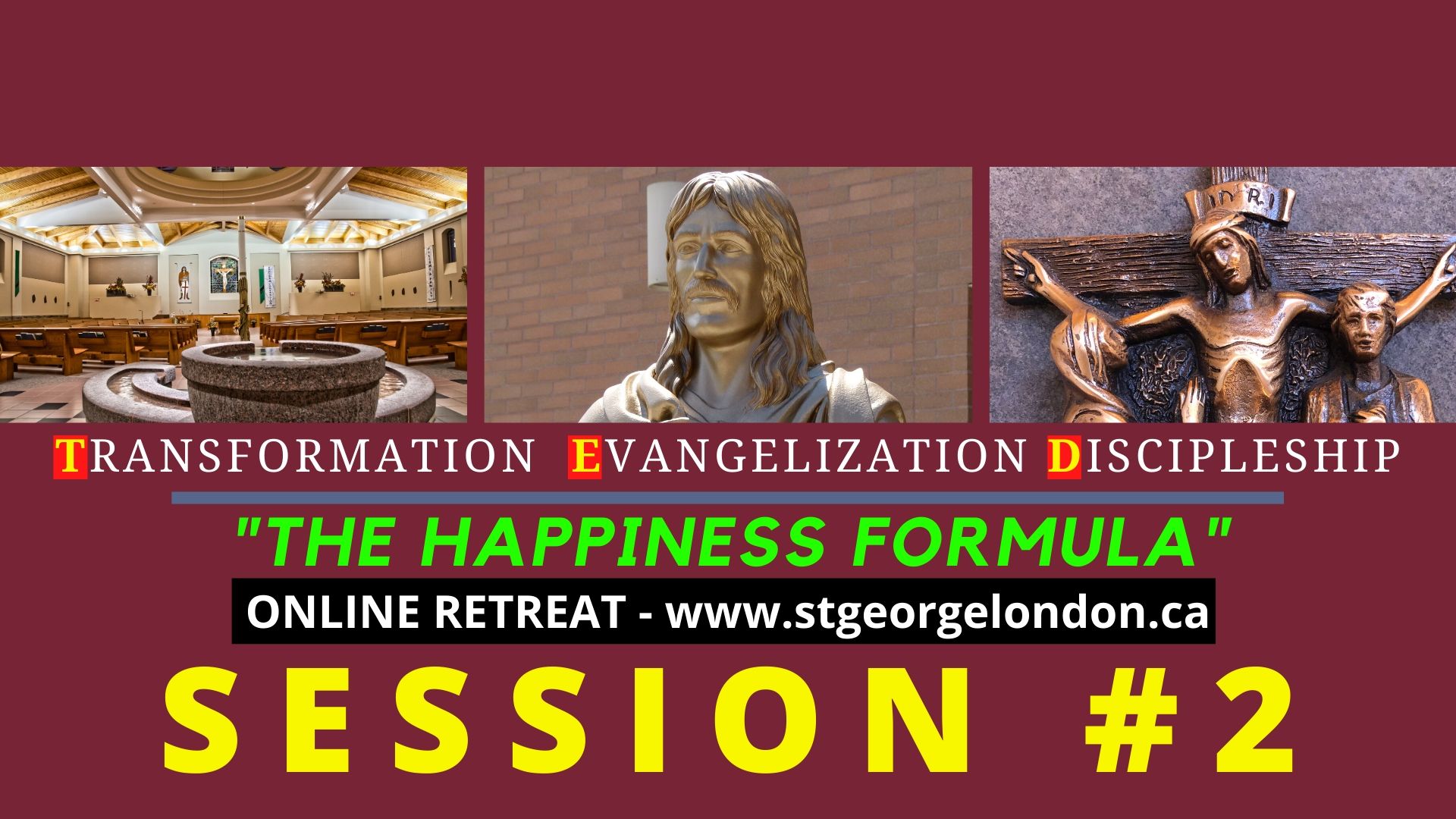 FORMAT FOR EACH SESSION
Begin with the prayer for specific for each session
Watch the TED talk video
Watch the reflection video by one of the pastoral team members
Pray over the scripture passage
Review Personal Reflection Questions
If you have any questions please e-mail the parish at [email protected] or call the parish office at 519-471-4220
SESSION #2 – THE LIES OUR CULTURE TELLS US ABOUT WHAT MATTERS–AND A BETTER WAY TO LIVE
Opening Prayer
Dear Lord, help us discern what truly matters in our lives.  There are so many challenges, joys and sorrows.  There are so many temptations for power, possessions and accomplishments.  Humble our hearts, break open our lives to your grace, light and true joy that can only come from you.  May we always recognize that every goodness comes from you so that we may be intentional disciples, messengers of hope.  May we place our trust only in you.    AMEN.
DEACON MARK VIDEO REFLECTION
1 CORINTHIANS 13:1-13
If I speak in the tongues of mortals and of angels, but do not have love, I am a noisy gong or a clanging cymbal. And if I have prophetic powers, and understand all mysteries and all knowledge, and if I have all faith, so as to remove mountains, but do not have love, I am nothing. If I give away all my possessions, and if I hand over my body so that I may boast, but do not have love, I gain nothing.
Love is patient; love is kind; love is not envious or boastful or arrogant or rude. It does not insist on its own way; it is not irritable or resentful; it does not rejoice in wrongdoing, but rejoices in the truth. It bears all things, believes all things, hopes all things, endures all things.
Love never ends. But as for prophecies, they will come to an end; as for tongues, they will cease; as for knowledge, it will come to an end. For we know only in part, and we prophesy only in part; but when the complete comes, the partial will come to an end. When I was a child, I spoke like a child, I thought like a child, I reasoned like a child; when I became an adult, I put an end to childish ways. For now we see in a mirror, dimly, but then we will see face to face. Now I know only in part; then I will know fully, even as I have been fully known. And now faith, hope, and love abide, these three; and the greatest of these is love.
PERSONAL REFLECTION QUESTIONS
(1) Do you agree with David Brooks that the first lie is "CAREER SUCCESS IS FULFILLING"?
(2) Do you think you can make yourself happy?  Has anything you tried ever worked?
(3) Do you think that what makes people happy is the deep relationships of life?
(4) Do we need a cultural and relational revolution?
(5) Do you want to be part of the social change in our society?