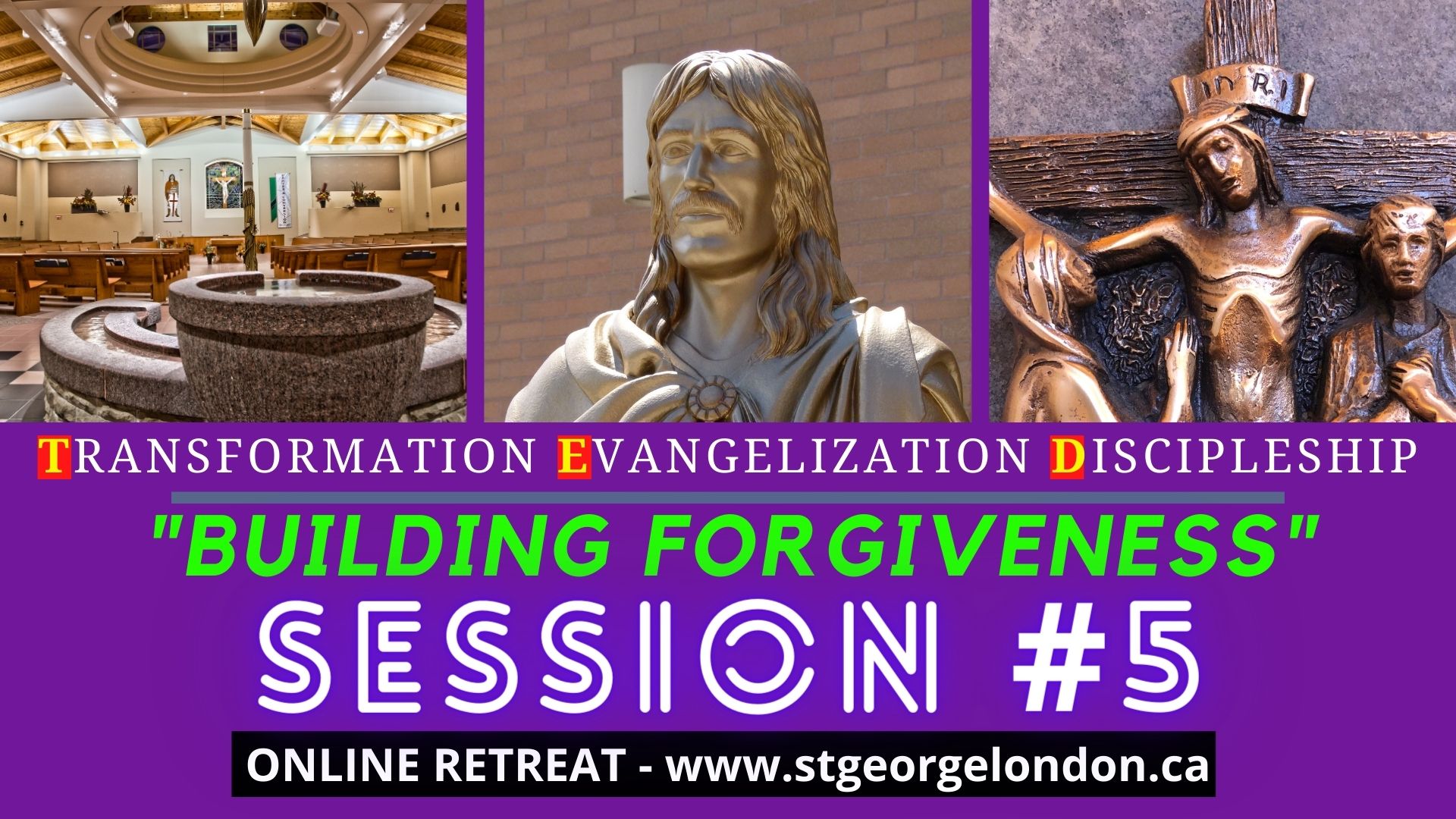 FORMAT FOR EACH SESSION
Begin with the prayer for specific for each session
Watch the TED talk video
Watch the reflection video by one of the pastoral team members
Pray over the scripture passage
Review Personal Reflection Questions
If you have any questions please e-mail the parish at [email protected] or call the parish office at 519-471-4220
SESSION #5 – The Freedom of Forgiveness
Opening Prayer
Heavenly Father, forgive me for any bitterness that I have harboured in my heart against You or others. Help me to be slow to anger, quick to forgive and abounding in steadfast love, kindness, compassion, forgiveness and grace. I truly desire to live a life that  allows me to be free from sin and pain.  Help me be the face of Christ to all I encounter so that they may know you as I know you.  Amen.
MARY CATHERINE BISHOP VIDEO REFLECTION
Ephesians 4:31-32; 5:1-2
"Get rid of all bitterness, rage and anger, brawling and slander, along with every form of malice. Be kind and compassionate to one another, forgiving each other, just as in Christ God forgave you. Follow God's example, therefore, as dearly loved children and walk in the way of love, just as Christ loved us and gave himself up for us as a fragrant offering and sacrifice to God."
PERSONAL REFLECTION QUESTIONS
(1) How can I change my thoughts and feelings towards others that hurt me to allow myself to live with an attitude of forgiveness?
(2) What do I need to do in my fractured relationships to allow me to ask for or offer forgiveness so as to demonstrate the action of forgiveness?
(3) How does God's grace help me to see that I have the power to forgive?