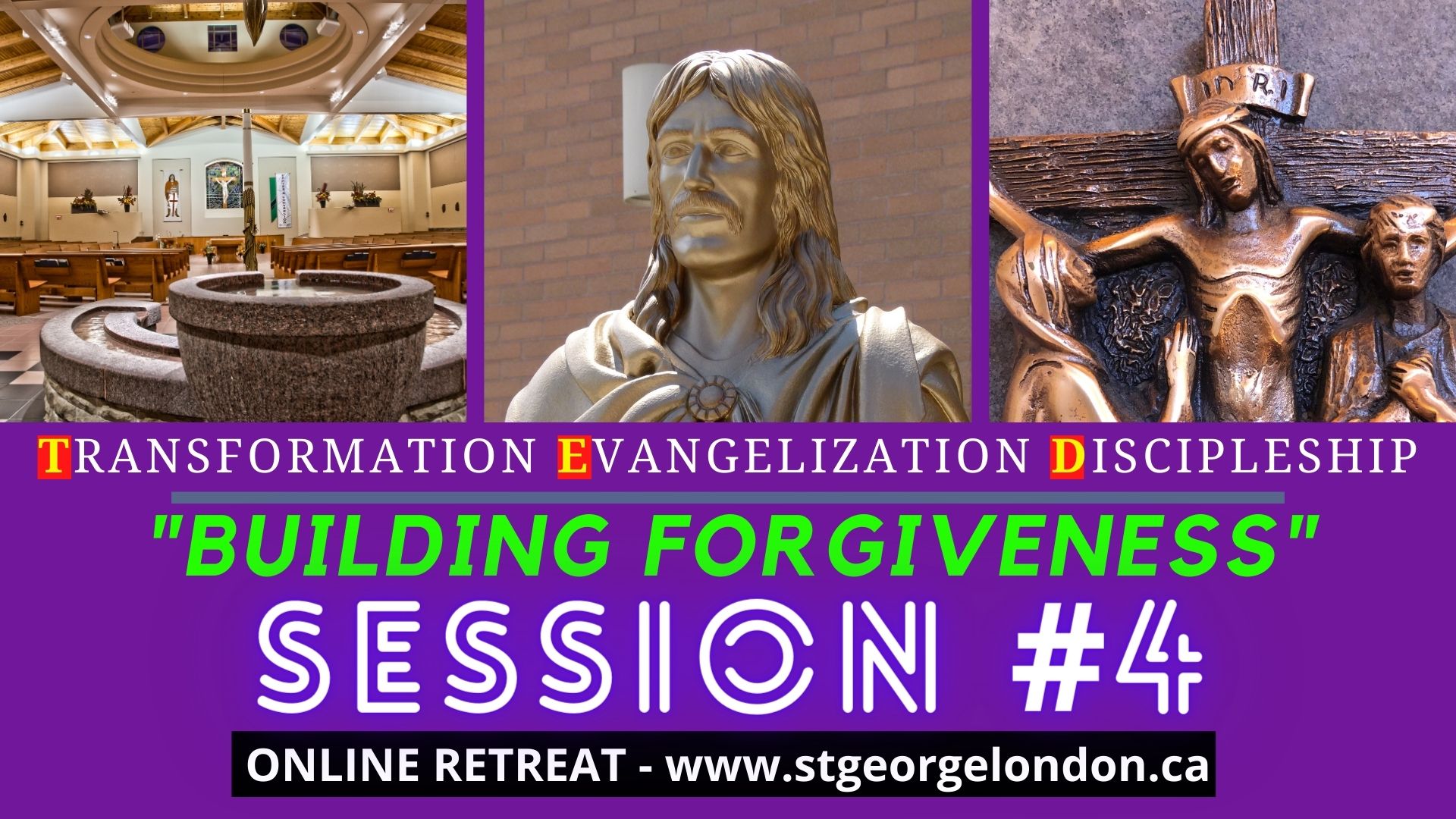 FORMAT FOR EACH SESSION
Begin with the prayer for specific for each session
Watch the TED talk video
Watch the reflection video by one of the pastoral team members
Pray over the scripture passage
Review Personal Reflection Questions
If you have any questions please e-mail the parish at [email protected] or call the parish office at 519-471-4220
SESSION #4 – How Self Forgiveness Saved My Life
Opening Prayer
Dear Lord of Mercy. I confess my sins to You. I repent of my sins and mistakes. I plead for Your forgiveness for the harm I have caused. … I pray that as You are able to forgive me, that I can forgive myself and those who have sinned against me. AMEN.
DEACON MARK CASTANIER VIDEO REFLECTION
Colossians 13:13-17
Bear with one another and, if anyone has a complaint against another, forgive each other; just as the Lord has forgiven you, so you also must forgive. Above all, clothe yourselves with love, which binds everything together in perfect harmony. And let the peace of Christ rule in your hearts, to which indeed you were called in the one body. And be thankful. Let the word of Christ dwell in you richly; teach and admonish one another in all wisdom; and with gratitude in your hearts sing psalms, hymns, and spiritual songs to God. And whatever you do, in word or deed, do everything in the name of the Lord Jesus, giving thanks to God the Father through him.
PERSONAL REFLECTION QUESTIONS
(1) Is there someone in your life you need to forgive?
(2) Is there something in your life you need to forgive yourself for?
(3) What is preventing you from forgiving yourself?
(4) What have you learned from forgiving yourself?