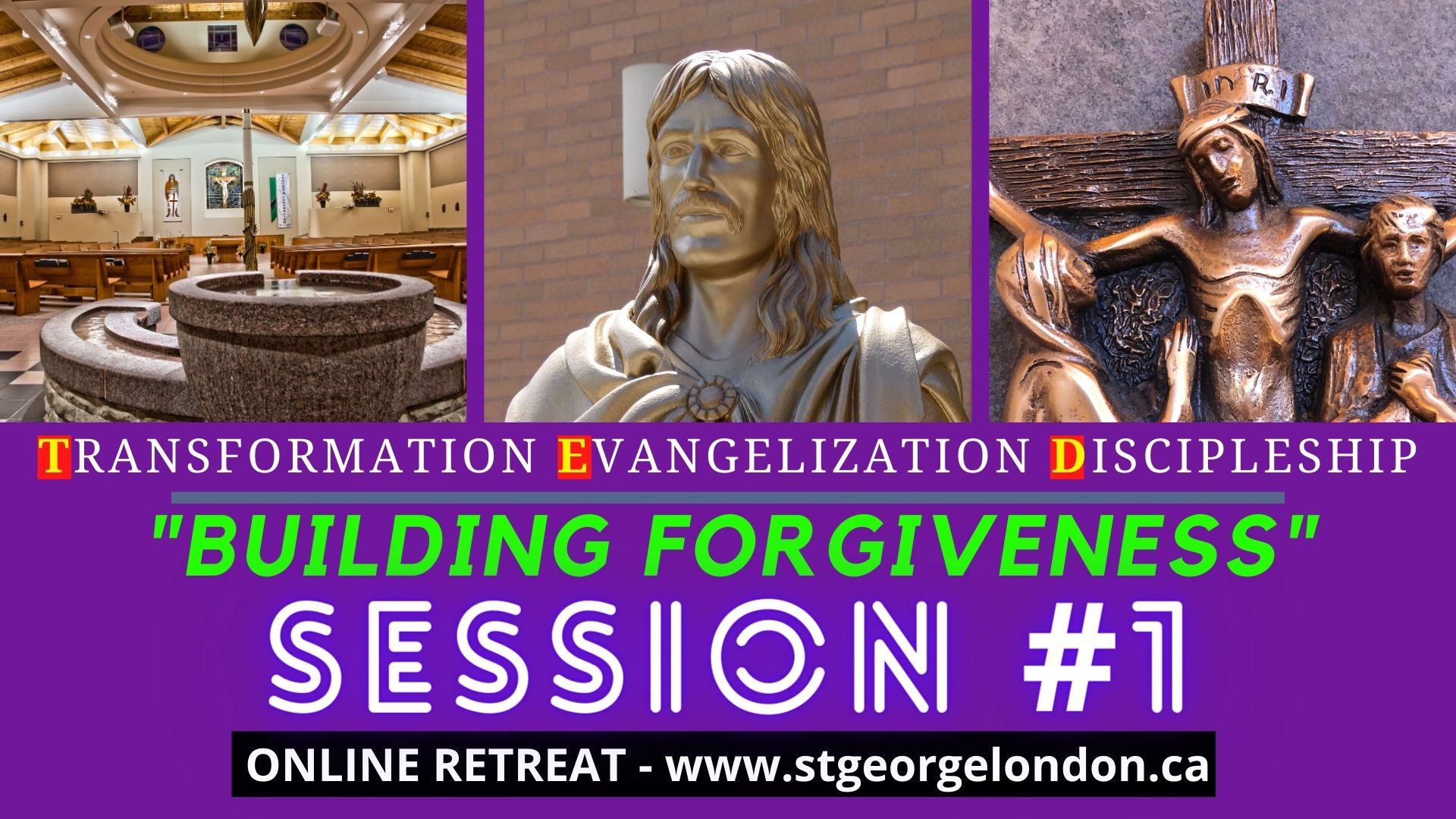 FORMAT FOR EACH SESSION
Begin with the prayer for specific for each session
Watch the TED talk video
Watch the reflection video by one of the pastoral team members
Pray over the scripture passage
Review Personal Reflection Questions
If you have any questions please e-mail the parish at [email protected] or call the parish office at 519-471-4220
SESSION #1 – Let's Revive the Golden Rule
Opening Prayer
Dear Lord, forgiveness is at the heart of being your disciple.  Strengthen me during this retreat that I may live out the GOLDEN RULE in every aspect of my life helping to build forgiveness, compassion and hope in our world.  May I have the courage to seek the changes needed in my life with your help, so that I may always be a sign of love and light.  May this retreat journey be a time of grace, conversion and renewal for me and all those who I walk with in this sacred experience.  AMEN.
FR. JOHN VIDEO REFLECTION
Matthew 7.1-12
'Do not judge, so that you may not be judged. For with the judgement you make you will be judged, and the measure you give will be the measure you get. Why do you see the speck in your neighbour's eye, but do not notice the log in your own eye? Or how can you say to your neighbour, "Let me take the speck out of your eye", while the log is in your own eye? You hypocrite, first take the log out of your own eye, and then you will see clearly to take the speck out of your neighbour's eye.
'Do not give what is holy to dogs; and do not throw your pearls before swine, or they will trample them under foot and turn and maul you.
'Ask, and it will be given to you; search, and you will find; knock, and the door will be opened for you. For everyone who asks receives, and everyone who searches finds, and for everyone who knocks, the door will be opened. Is there anyone among you who, if your child asks for bread, will give a stone? Or if the child asks for a fish, will give a snake? If you then, who are evil, know how to give good gifts to your children, how much more will your Father in heaven give good things to those who ask him!
'In everything do to others as you would have them do to you; for this is the law and the prophets.'
PERSONAL REFLECTION QUESTIONS
(1) What do you see as the positive/negative sides of the GOLDEN RULE as described by Karen Armstrong?
(2) What does compassion mean to you? Can you think of a time that you have genuine experienced compassion?
(3) Am I compassionate? Which relationships in my life lack compassion?
(4) How can I be more compassionate or help others to be compassionate as well?
(5) How can we influence the Church, media, education and other institutions to be more compassionate?