FORMAT FOR THIS SESSION
Begin with the prayer specific for each session

Watch the TED talk video

Watch the reflection video by Fr. John

Pray over the scripture passage

Watch the Pope Francis Video

Watch the music video by REND COLLECTIVE

Review Personal Reflection Questions
If you have any questions please e-mail Fr. John at [email protected]
SESSION #3 – The Magic of Kindness Helped Me Survive

Opening Prayer – Prayer of St. Francis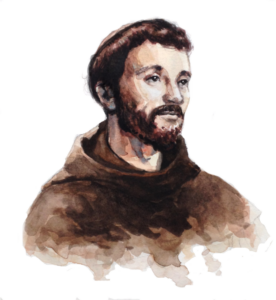 Lord, make me an instrument of your peace;
where there is hatred, let me sow love;
where there is injury, pardon;
where there is doubt, faith;
where there is despair, hope;
where there is darkness, light;
and where there is sadness, joy.
O Divine Master,
grant that I may not so much seek to be consoled as to console;
to be understood, as to understand;
to be loved, as to love;
for it is in giving that we receive,
it is in pardoning that we are pardoned,
and it is in dying that we are born to Eternal Life.
Amen.
Werner Reich shares a powerfully personal tale about his time in a concentration camp during the Holocaust. He describes how the kindness of one man who dared to do something unexpected — teach him a magic trick — gave him the strength to survive the experience and went on to shape his life later. Reich argues that kindness is a power we all possess and can use to great positive effect.
FR. JOHN VIDEO REFLECTION
LUKE 6:1-9
One sabbath while Jesus was going through the cornfields, his disciples plucked some heads of grain, rubbed them in their hands, and ate them. But some of the Pharisees said, 'Why are you doing what is not lawful on the sabbath?' Jesus answered, 'Have you not read what David did when he and his companions were hungry? He entered the house of God and took and ate the bread of the Presence, which it is not lawful for any but the priests to eat, and gave some to his companions?' Then he said to them, 'The Son of Man is lord of the sabbath.'
On another sabbath he entered the synagogue and taught, and there was a man there whose right hand was withered. The scribes and the Pharisees watched him to see whether he would cure on the sabbath, so that they might find an accusation against him. Even though he knew what they were thinking, he said to the man who had the withered hand, 'Come and stand here.' He got up and stood there. Then Jesus said to them, 'I ask you, is it lawful to do good or to do harm on the sabbath, to save life or to destroy it?' After looking around at all of them, he said to him, 'Stretch out your hand.' He did so, and his hand was restored. But they were filled with fury and discussed with one another what they might do to Jesus.
PERSONAL REFLECTION QUESTIONS
(1) What significant memories of kindness from others can we remember in our lives?
(2) Who has been a powerful influence in our lives during our most difficult times?
(3) What can I do or share to be a sign of hope, love and kindness for others?
(4) What does Jesus teach us in the scripture offered in this session?
(5) Who in my life needs extra kindness, love, compassion and support?
POPE FRANCIS–SHOWS KINDESS
SONG FOR REFLECTION – ALL THAT I AM