THE MISSION OF SOWING THE GOOD NEWS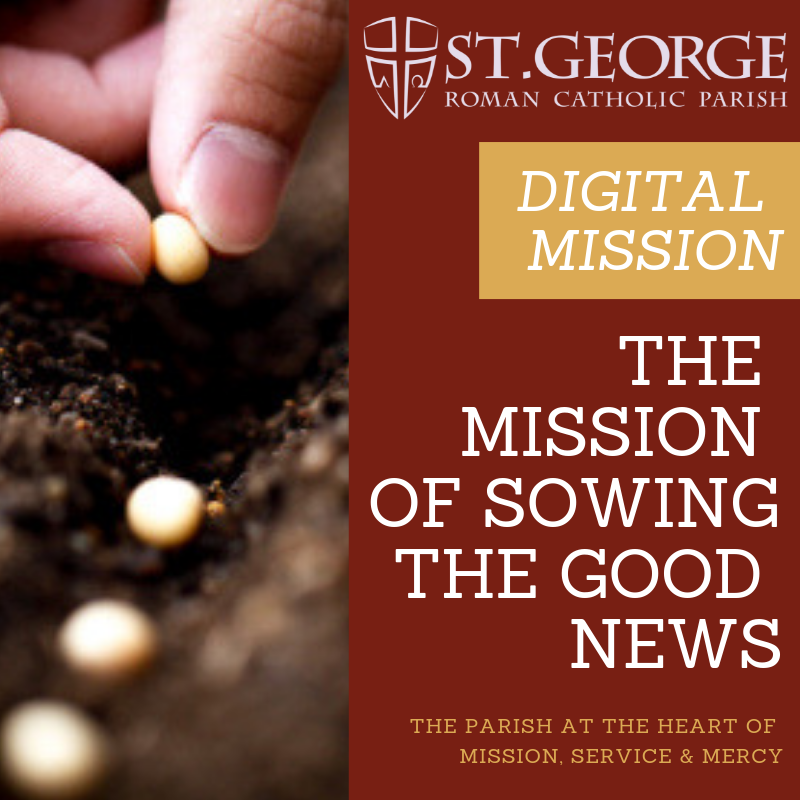 Take some time and enjoy this small mini-digital mission on parish life and faith.  Join Fr. John as he shares the journey of a faithful and intentional disciple who seeks to encounter Christ and then proclaim His love in everything.  Hopefully in some small way, you can approach your parish with a greater sense of commitment, love and encounter.  This four episode series is just about 80 minutes long.  The mission itself is rooted in the Parable of the Sower.  May Jesus find good soil in our souls to be filled with His love, strength and mercy.
---

In this first episode, Fr. John roots the mission in the Parable of the Sower and the vision of parish life in the eyes of Pope Francis.  The heart of our spiritual lives and our "home faith arena" is our local Catholic parish.  This is where we encounter Jesus in so many different ways.  Listen and find out the beautiful gift our parish communities are for the Sower—our Lord Jesus Christ.
---

In this second episode, Fr. John talks about the parish as a place of WELCOME & FAMILY.  We are journeying together as brothers and sisters and the door to our parish is wide open!!  Through that gift of love and hospitality, we encounter Jesus through PRAYER & CONVERSION.  Through the Mass, parish ministries and outreach, we see the light and love of Christ through the parish — our spiritual home.
---

In this third episode of the digital parish mission, Fr. John talks about our encounter with Christ through that parish which invites us to reflect on our GIFTS & CALL.  What gifts do we have?  How do we share them with others?  Where does God call us to share our gifts with those around us and those who are in need?  Do I live my life for myself or for Christ?  God call us to be sowers of the Good News and there are so many amazing ways to do this together through our parish family.
---

In this final episode, Fr. John shares his final thoughts on our mini-mission and where we go from here.  He offers the parish of St. George itself as an icon of light and hope in a world of darkness without Christ.  We are called to be lights of love, hope, mercy and forgiveness.  We experience all of this in the parish and then from there we go to all corners of the earth!!!  Are you ready??
---