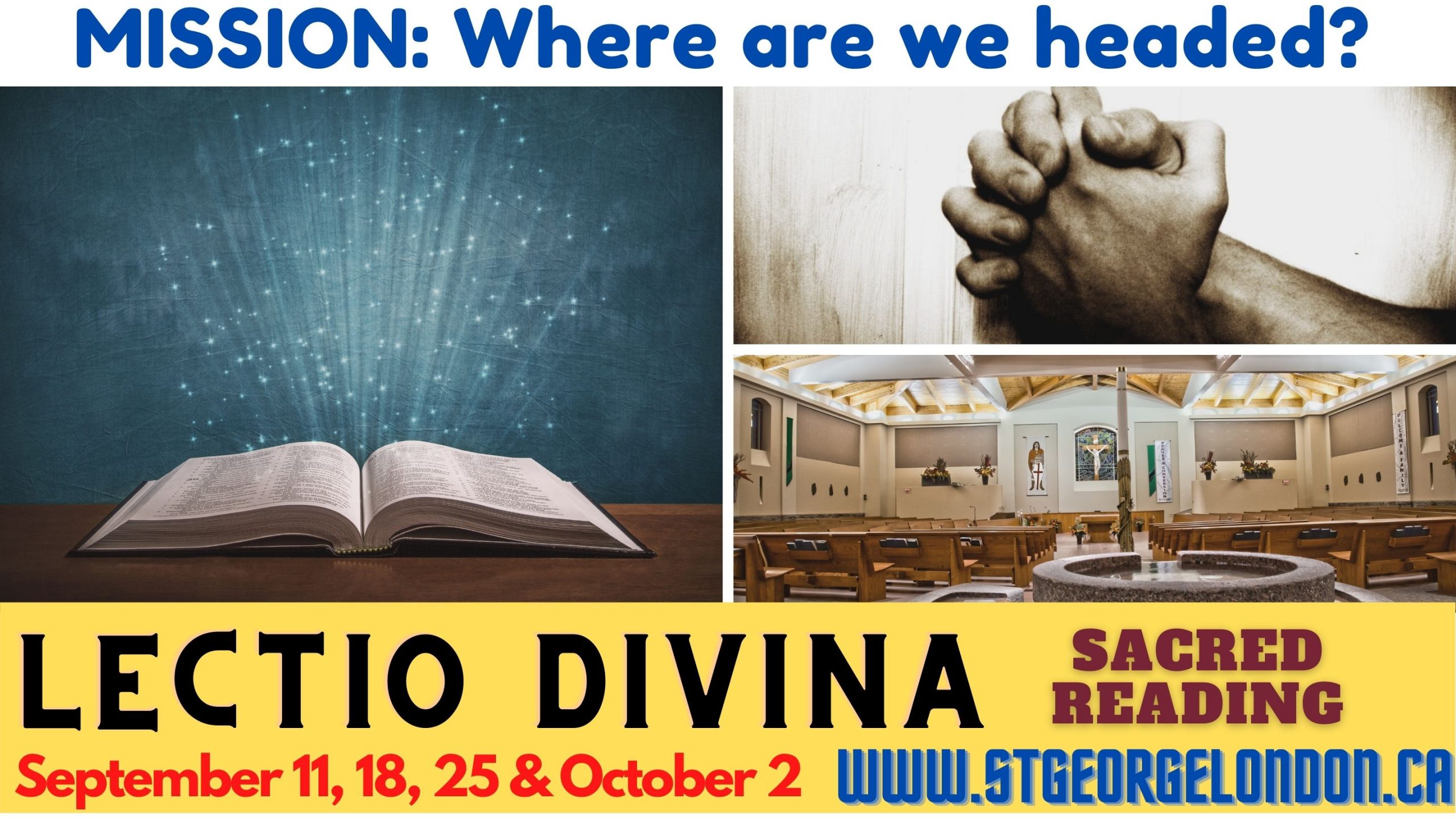 LECTIO DIVINA SERIES #1
Everyone is invited to register for this wonderful 4 week reflection series focused on being missionaries of the Good News.  This is not a bible study, but a way of connecting our life experience and journey with the scriptures chosen, seeing where God is leading and guiding us.  No experience required!!  Discover the richness of the Bible and see how it can transform your daily life!!  Register today!!!
Session Format
Each session will be released on a Friday (September 11, 18, 25, October 2) via an email link
Each session will include the scripture passage, a video reflection and some action questions
Everyone will be invited to share their thoughts via a comments section online
Everyone will be invited via email to an online/call in group reflection the following Tuesday night at 7:30 PM.  These sessions will take place on September 15, 22, 29 and October 26
We will be having future series with different themes so that we can appreciate and be inspired by the Word of God!!
PLEASE REGISTER BELOW AND JOIN US ON THIS SPECIAL JOURNEY
Please select a valid form