HOME ALONE
LONELINESS IN OUR WORLD TODAY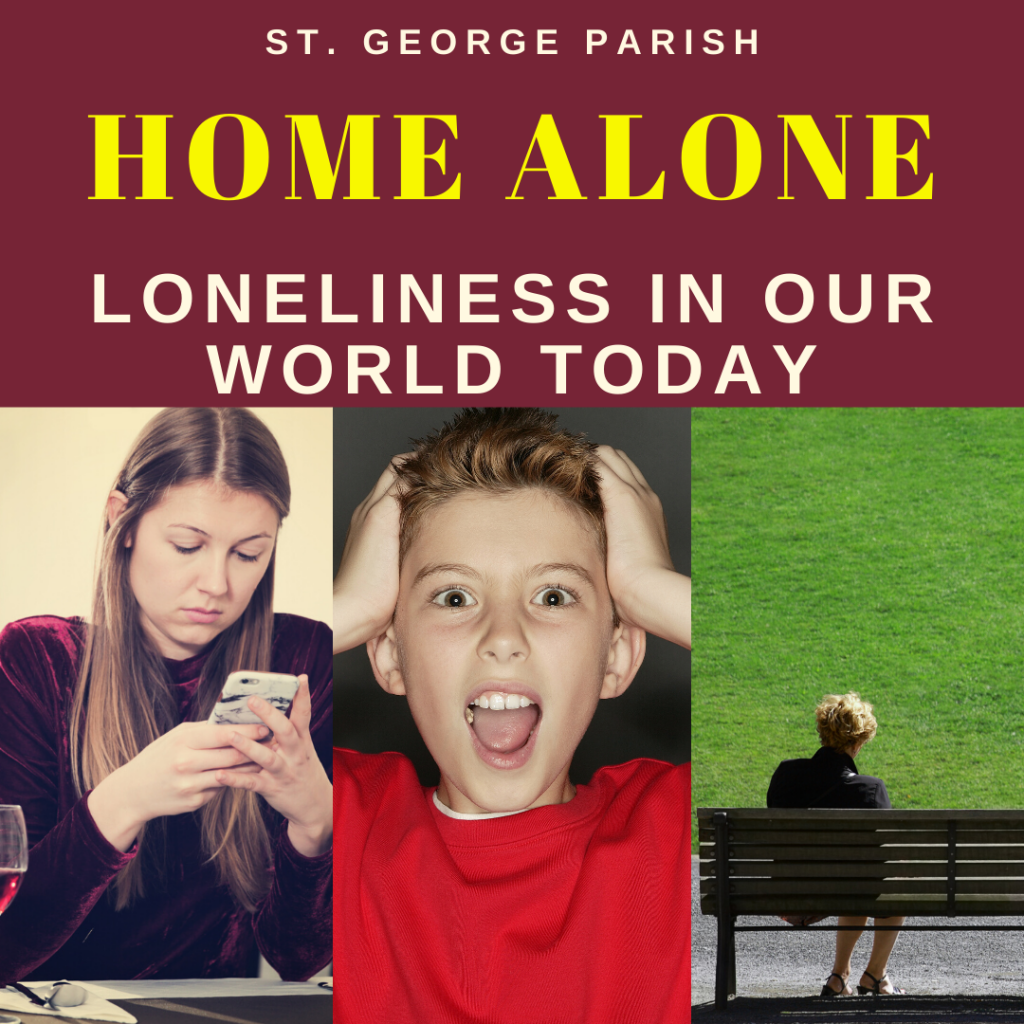 There are so many ways we can connect so easily in our world today.  Technology helps us with smart phones, voice activated assistance like Alexa or Siri.  We can communicate with people across the world in seconds and yet we are more lonely today than we have ever before.  People are lost, disconnected, forgotten and feel invisible.  How can we combat the loneliness in our world today?  The gift of our faith helps us by having a right kind of heart with Christ in the middle.  See how we can do this in our newest message series.
WEEK #1 – INTRO & WHAT IS LONELINESS TODAY?
Deacon Dennis begins the series by setting the scene — we live in the most technologically advanced time ever!!  We can connect with anyone across the world in seconds with high definition audio and video.  Despite all of these advances, the world is more lonely than ever.  Loneliness is a major issue in our world today!!  How can our faith help us and others?  If we seek to have the right kind of heart, placing Jesus at the centre of our lives, we can then draw close to Jesus and reach out to others building community and letting people know they are never alone, isolated or abandoned.
WEEK #2 – HAVING A RIGHT KIND OF HEART
Fr. Pedro invites us to be more righteous than the scribes and the Pharisees by having a heart filled with Christ. Our faith is not a set of rules but a life of love for Jesus. Our actions and our faith needs to have Jesus at the centre so that we can battle loneliness from God. When Christ is at the centre, we then naturally seek to be supportive and loving of others reaching out to them.
WEEK #3 – LOVING YOUR NEIGHBOURS
Week #3 of the HOME ALONE Message Series – Deacon Mark preaches the last weekend of our series and reminds us that we are never really alone. Jesus is always with us empowering us to be there for others.