HOME ALONE
LONELINESS IN OUR WORLD TODAY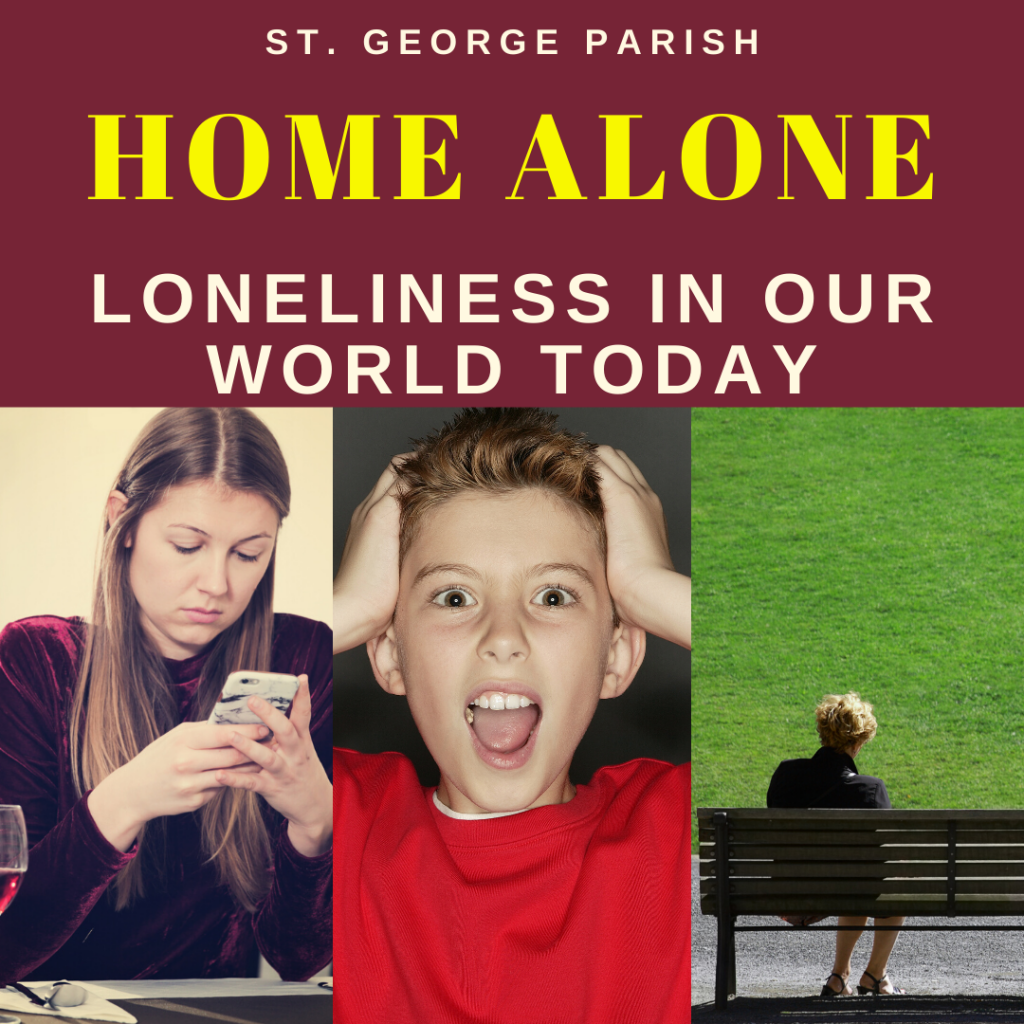 While we have more means of communication and more ways to connect to the rest of the world in human history, polls and research shows that many in our culture struggle with loneliness.  We feel alienated from each other, alienated from ourselves and alienated from our God.  While loneliness looks different in our modern times — it continues to grow.  What can help us with our loneliness?  The gift of our faith and have the RIGHT KIND OF HEART by placing JESUS AT THE CENTRE of our lives beckons us to community, love and brings us into the presence of the Almighty.  Our faith changes everything and calls us to each other!!
HOME ALONE MESSAGE TRAILER
WEEK #1 – INTRO & LONELINESS IN OUR WORLD TODAY
Deacon Dennis Rivest introduces the first week of our three week message series talking about the reality of communications and technology that is at our finger tips, and yet we live in the loneliest society today.  We are too busy and distracted to really connect with one another.  Loneliness does not mean being physically alone only, but not be accepted or ignored.  We can be alone in our families, at work and school.  We try to fill our isolation with so many other things instead of God.
Click here to read a SHIELD OF FAITH article by Fr. John about loneliness in our world today.
WEEK #2 – THE RIGHT KIND OF HEART
Fr. Pedro reflects on the call of Jesus that we should have a right kind of heart full of righteousness and love.  This can only happen when we place Christ at the centre of our lives.  Without his love, mercy and grace, we will be alone, isolated and disconnected from God and others.  Having a heart of Christ brings us communion and community.
WEEK #3 – LOVE YOUR NEIGHBOUR AS YOURSELF
Deacon Mark concludes the message series by reminding us that we are called to love others as we love ourselves.  This golden rule of life invites us to treat others with love, respect, kindness and grace.  Everything we expect of others we need to expect to express to those around us.  We need to be able to forgive, love and support those around us letting them know that they are not alone.