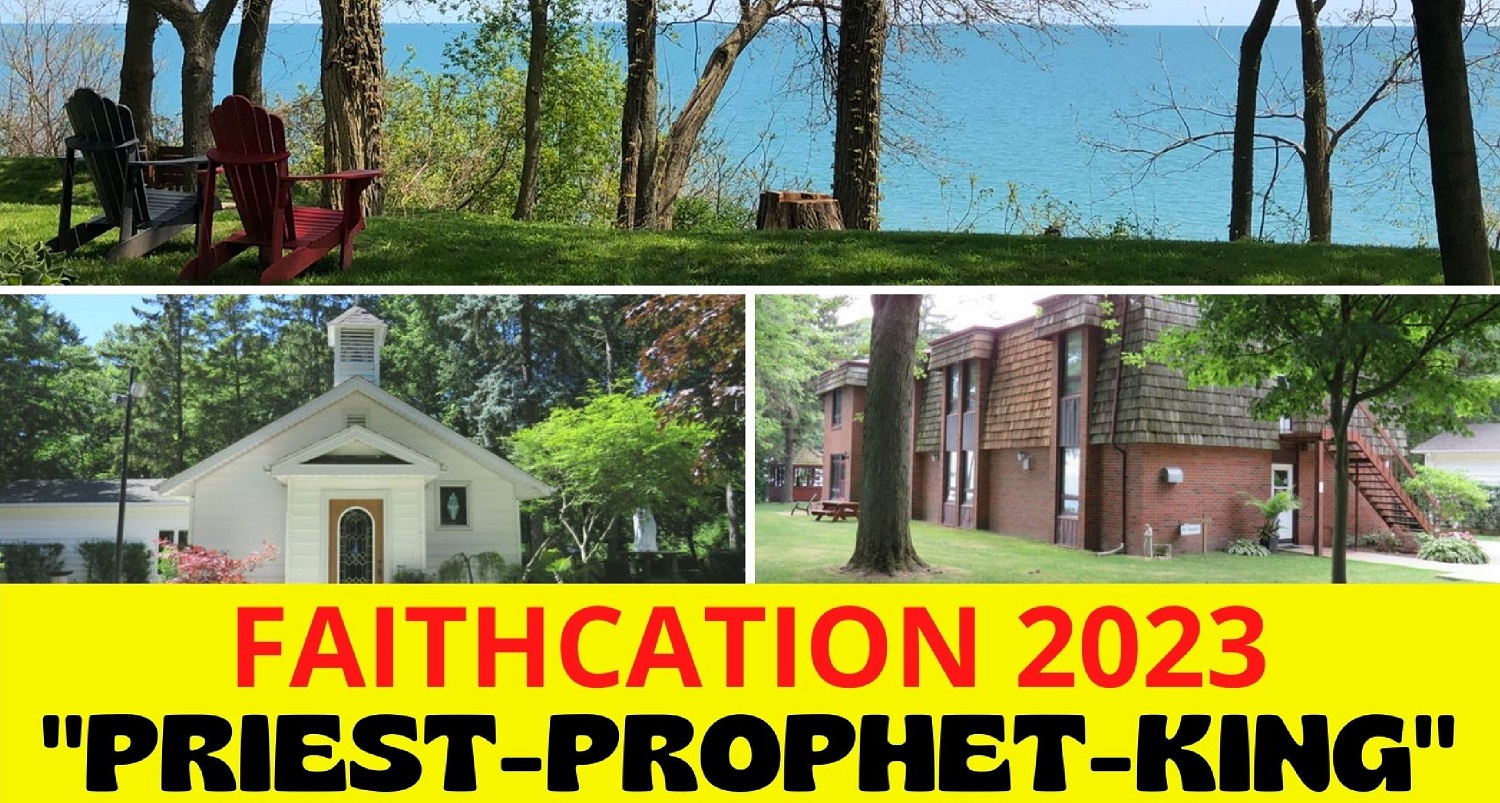 JOIN US ON THIS AMAZING RETREAT OPPORTUNITY
We all need some time to rest, relax and reconnect with the Lord.  With our busy lives we may at times feel overwhelmed.  This retreat is a time to get away and to encounter Jesus as Priest, Prophet and King.  When we truly experience the love, peace and joy of Christ, our lives are totally transformed. 
This retreat is based on presentations by Bishop Robert Barron, in his video series called "PRIEST, PROPHET, KING".  We will use this as our basis to support and strengthen one another on this special retreat so that we can be better disciples in our world today.
This retreat is open to the faithful from any parish in the diocese.  Sign up today and share the information with others!
The retreat costs $275 per person and includes:
– 2 nights stay at the Holy Family Retreat House
– Snacks and meals all weekend
– Retreat materials
– A life changing opportunity!!