By: Fr. John Jasica
A TIME OF PRAYER, DISCERNMENT & HOPE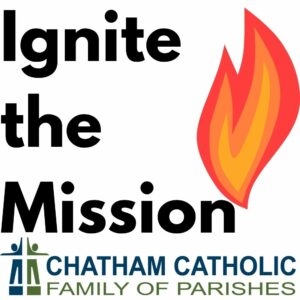 Last weekend we officially began our "IGNITE THE MISSION" time of prayerful discernment for the future of our family of parishes.  We can no longer remain the way we are with declining attendance, revenues, volunteers and influence in our world today.  We are managing decline while trying to maintain five church buildings that are aging and in need of repair and maintenance.  Change must happen today.
The world and our culture has pushed Christian values to the sideline.  The world has changed and we must as well, if we are going to be effective ambassadors for Christ today.  A world that is  drastically different needs an equally different response.  We have now entered a time of prayer, discernment and hope seeking the grace of the Holy Spirit calling us to shift from a Christendom mode of Church to an Apostolic or missionary mode of Church  (See bulletin article from February 12, 2023).
We must find new, innovative, unique, creative and impactful methods that engage society.  What worked in the past does not work today.  We must embrace the zeal and passion of the first Apostles sharing the Good News with courage, patience and grace!
FRAMING OUR DISCUSSION & FUTURE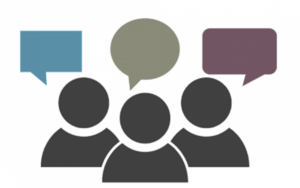 We are inviting all the faithful to pray our IGNITE THE MISSION PRAYER (found in the bulletin), read the full "IGNITE THE MISSION: Apostles for a New Era" document, bulletin articles and watch the videos prepared by Fr. John (coming up this week and found with all the other IGNITE THE MISSION information at www.chathamcatholic.ca) in order to prepare for our SHARING SESSIONS in March.
These sessions will be an opportunity to reflect on three specific questions that will help the Pastoral Council, Finance Committee and Pastoral Team prepare an Action Plan to be presented to Bishop Fabbro following the consultation process.
Question #1: KEY HALLMARKS
What are the essential elements for our family of parishes to be a vibrant, relevant and mission focused faith community?
This question invites each of us to think about what are the most important components or elements that need to exist in our family of parishes to fulfill the mission of sharing the Good News, serving those in need and engaging our culture today?
This includes what we may need in terms of staff, important ministries, programs and outreach so that we can truly be missionaries in our world.  What is really essential for us as we move forward to be salt and light in the world?
Question #2: BLESSINGS & CHALLENGES
What are the blessings and challenges in our family of parishes today?
This question invites all of us to consider what the blessings and good things happening in our faith community that we would like to see grow and name the challenges that we are facing—not necessarily knowing how to answer those challenges at the present moment.
This question helps us review what has been good and what has been a struggle since the formation of the family.  Let's name the reality we are in.
Question #3: MAKING DECISIONS
What decisions do we need to make so that we can most effectively fulfill our mission to form disciples who reach out to all?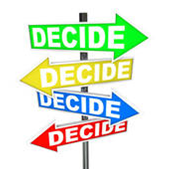 This question invites us to offer some solutions so that we can be true missionaries.  It is not about what church buildings to save so we can just survive but what major decisions need to take place (in your opinion) so that we can follow Christ's call to help change the world—to share the Gospel?
We are not looking for short-term adjustments but a more long-term vision of what we need to keep, let go and start new at all levels so that we can inspire, support and ignite the faith of those already involved in our family—being equipped and supported in proclaiming the Gospel.  This will include where we should focus our efforts to connect with young people, families and the unchurched.
This will also include the necessity of closing one or more churches over the next few years so that we have the resources and capacity to hire needed staff, develop new programs and outreach ministries that truly transform lives!
RECEIVING FEEDBACK
Beginning in March, everyone will be able to offer their responses to these questions via FEEDBACK RESPONSE forms that will be available at each of the Sharing Sessions, at the back of each church and online at the family website.  All of these responses will be reviewed and summarized by members of the Pastoral Council & Finance Committee which will help form the Action Plan to ignite the mission for today.