CONCLUDING THIS MESSAGE SERIES
This weekend I conclude the latest message series called MAKING THE RESURRECTION REAL TODAY. We are approaching the end of the Easter season (Pentecost Sunday—June 5) which is truly a time of transformation and conversion so that we can be genuine witnesses of the Risen Lord. If you missed any of the series you can watch or listen to the homilies via a link at our family website (www.chathamcatholic.ca) or at my ministry website along with all my past message series (www.revjj.ca).
The series has transitioned from setting the context of Easter in our time today, following the new commandment of love to making it real within our family of parishes and our own personal lives by being witnesses of joy. In this way we truly bring the resurrection to life here and now!
HOMILY #1—WE NEED THE RESURRECTION
In the first homily of the series I started off inviting us to reflect on three questions throughout this series and set the scene of a world today that needs to re-awaken Easter making it real, relevant and visible.
With the invasion of Ukraine, many racial, social, political, economic and religious divisions across the globe and fallout due to the pandemic—we need the Risen Christ more than ever. The only way he can become present and transform the world is through each of us embracing his life and making it our own. We need to be instruments of peace.
HOMILY #2—THE COMMANDMENT TO LOVE
In the second homily of the series I highlighted the new commandment Jesus gave to the disciples—love one another as I have loved you. Christ's love beckons us to go beyond ourselves. Jesus offered himself out of love for us by his passion, death and resurrection. It was a complete surrender to free us from sin and death. Jesus calls us to love the way he has loved us.
This is not easy for us. This is why the gift of our Catholic faith, the sacraments and our family of parishes are so important. We do not witness to the resurrection in isolation nor do we encounter Jesus alone. Our family of parishes is a place of communion, healing, grace and mission. We need that constant power, inspiration and opportunity to love as Jesus loves—our parish community is that source and opportunity of grace and life.
HOMILY #3—MISSIONARIES OF JOY
In this final homily of the series I want to highlight the need to be joyful witnesses of the resurrection. We have the greatest news to share—so we should be joyful and I believe if we live that joy in everything we do then people will be drawn to Jesus—the source of our joy. Only through joyful service and sacrifice can we build a community that is rooted in love for one another. How can we do this in our family of parishes today?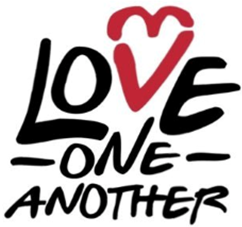 (1) RENEW OUR COMMITMENT
We need to realize and understand that we need to renew our commitment to be missionaries in our world here and now. Being part of the family of parishes offers us the opportunity and responsibility not only to receive the grace of the resurrection for our personal well being but we all have been anointed for mission to share the gift of Jesus to the ends of the earth. This mission fulfills the purpose of our lives.
(2) DEVELOP A NEW VISION & PLAN
In order for us to be relevant, real and effective in society today, we need to develop a new vision and plan. The pandemic has disrupted how we live and see the world. This is also true for the Church. If we have renewed our commitment to be missionaries, we need to develop the most effective way to be joyful bearers of the Good News.
(3) THE NEED FOR CHANGE
As a family of parishes we will need to adapt, change, let go and embrace methods, ministries and programs so that we can most effectively accomplish the mission of joyfully and boldly living the resurrection. This is not easy for any of us to do. This will involve the need for courage, humility and trust in the Holy Spirit and one another.
This is already in process as the family staff, Pastoral Council and Finance Committee reflect on the needs of parishioners and all the people in Chatham. We are exploring ways to invite and empower volunteers, to adapt our ministries/programs/outreach to form faithful disciples and create opportunities for transformation and witness.
(4) GO
Just like the disciples who watched Jesus ascend and disappear into heaven—they eventually needed to come down the mountain and get to work. We too after the praying and planning must get to work. Despite the challenges we face as a Church and a family of parishes, there is great blessings ahead of us when are missionaries of joy!