ENTERING HOLY WEEK
Our Lenten journeying is coming to a close very quickly as we enter into Holy Week with the celebration of Palm Sunday.  Of course, this year will be again different than past years.  Due to the pandemic, we could not even gather as a community to begin this sacred time in 2020.  This year it won't just be Fr. Saleem and myself.  Despite the changes to our celebrations due to COVID, it will be wonderful to celebrate and to walk the line with everyone both in person and online.  This week is the most powerful time of the year.
WALK THE LINE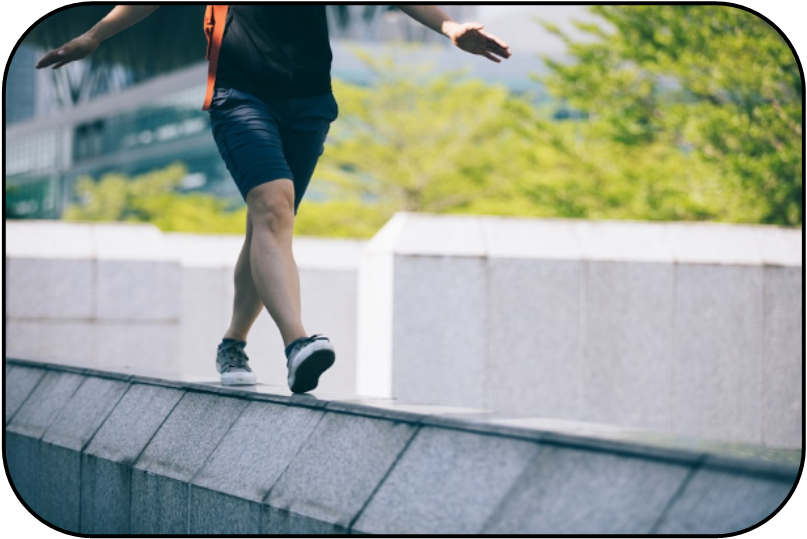 Yes, for those of you who can remember, that is the name of the 2005 movie about Johnny Cash.  The movie title is also borrowed from one of his most famous songs—I WALK THE LINE.  That song was written by Cash in 1956 and became his first number one hit on the Billboard charts.  The song's lyrics refer to marital fidelity, personal responsibility and avoiding temptation.  All good things for us to reflect on as we journey through Holy Week.  When you take a look at the lyrics I think we can enter more deeply into this sacred time of the passion, death and resurrection of Christ.
"I KEEP A CLOSE WATCH ON THIS HEART OF MINE"
The season of Lent is all about our hearts.  It has been a time to take a deeper look discovering and renewing our commitment to the covenant of love with God.  It has been a time of faith cardiology looking to re-establish a heartbeat for faith, love and Christ.
We have been invited to open our hearts seeking God's grace, peace and healing.  During this time of conversion we have sought out forgiveness of sins through General Absolution and individual confession asking Christ to heal our souls.  It has been a time of sifting and sorting making sure that our hearts beat to the rhythm of our Lord and Savior.
"BECAUSE YOU'RE MINE, I WALK THE LINE"
In this time of conversion, changing our path and re-discovering the love and presence of Jesus in our lives, we fall in love with Him again.  Our faith is not a set of rules but built on a relationship with a person—our brother, friend, master and teacher.  Our Lenten journey is a time to reignite our friendship with Christ.  For when we open our hearts to Him we are willing to follow Him wherever he leads us.
Holy Week is an intense time for us to deepen our relationship and realize once again how much Jesus loves us that He is willing to lay down His life for each of us.  The fullness of our faith is to recognize that we belong to Christ and He belongs to us—and because of this powerful bond, we are willing to walk the line with Him and for Him through our own crosses and sacrifices to share His light with the world.
"I KEEP YOU ON MY MIND BOTH DAY AND NIGHT AND HAPPINESS I'VE KNOWN PROVES THAT IT'S RIGHT"
The forty days of Lent is a time of sacrifice and making room for the Lord more and more each day.  We let go of things to embrace new opportunities to draw close to Jesus and be transformed by Him.  By keeping Him in our hearts and minds each and everyday, we truly become happier because we are filled with His grace and peace.  The heart of happiness is not in possessions or power, but in a willingness to allow Christ to dominate and fill our hearts.
The fulfillment of our lives is not to consume as many experiences as we can in this life, but to give our lives away so that others may be filled up with the grace and joy that we have received from the Lord.
"YOU'VE GOT A WAY TO KEEP ME ON YOUR SIDE, YOU GIVE ME CAUSE FOR LOVE THAT I CAN'T HIDE"
As we have journeyed through this Lenten message series, we have been exploring our bond, connection and relationship with Christ that inherently transforms us to be more like Him.  The more we draw close, the more we pray and the more we seek Him out, the greater He dwells in us.  When we fall in love with Jesus we cannot help but stay by His side and are willing to serve Him.  We do anything for those we love.  What does Christ want us to do?
If we are overwhelmed with the grace and love of Jesus, we cannot hide it.  In fact, we need to share it by being Him in our world today.  This past week we began round #2 of Confirmation preparation.  The first session was all about OUR MISSION.  What is Jesus calling us to do with our lives each day?  We are called to be Him in our world today.  We need to serve those in need, bring healing and forgiveness to the world and no longer live for ourselves but for Christ.  As in another line of this wonderful Johnny Cash song states, "Yes, I'll admit that I'm a fool for you…"  The Lenten journey should sweep us off our feet due to the love God has for us.  This love changes us so much that we share our joy generously with all those around us.
"FOR YOU, I KNOW I'D EVEN TRY TO TURN THE TIDE, BECAUSE YOU'RE MINE, I WALK THE LINE."
As we journey through Lent to Easter we become messengers of the Good News and we are called to do everything we can to turn the tide of this world, filled with darkness, greed and selfishness—shedding light, hope, joy and sacrifice.
This Holy Week is yet another chance for the Lord to change our hearts, to draw us back to Him so that we can be instruments of grace and hope in a world that so desperately needs our service, sacrifice and love.  May we choose today as the day to walk the line—following Christ and being Him to the best of our abilities.