By Fr. John Jasica
JOHN THE DIVINE & GEORGE PARISHES BEGIN THE JOURNEY TOGETHER
"FAMILY OF PARISHES"
Back in May 2020, Bishop Fabbro made the final decisions regarding the re-organization of families in the city of London and Lucan.  After several months of consultation and meetings, the bishop decided that St. John the Divine and St. George parishes would form a family.  This family would include 1 pastor, 1 associate pastor and one parish staff to serve the faithful of both communities.
The timeline for the activation of our family is unknown, but after consultation with both staffs and parish leadership, we came to the conclusion that the time is right to begin the process of working together to form our family.  In fact, we submitted a letter to Bishop Fabbro dated September 25, 2020, volunteering to be activated for July of 2021.
The time is right for both parishes to start a new era as one family, sharing the gifts of who we are and what we have to become better communities of faith forming disciples and reaching out to all.
WHAT DOES IT MEAN TO BE A "FAMILY OF PARISHES"?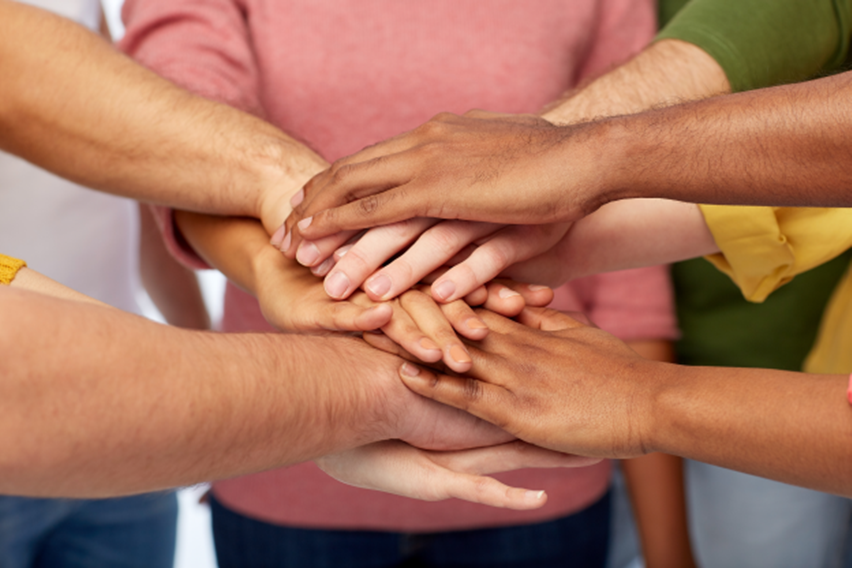 Over the past 20 years the diocese has gone through many transitions to meet the needs of the faithful and continue to be a sign of hope in our world.  We went through clustering, parish re-organization and now the "family of parishes".  There will be around 31 families in the diocese comprised of 2 to 6 parishes each, working together sharing the Good News.

(1) WE ARE STILL PARISHES
Although we will be one family, with one pastoral team, we are still separate parishes.  We will still be St. John the Divine Parish and St. George Parish but we will be members of the same family.
Each parish will maintain their identity, separate bank accounts and responsibilities for their own buildings.  Your donations to St. George will stay at St. George and many of the things that we are used to will remain the same.  But, we will be much better parishes as we work together, in cooperation, to be a sign of hope in the world.  I truly believe that we will be stronger, more faithful and do greater things together than if we were apart.
(2) ONE STAFF/JOINT PARISH LEADERSHIP
With any transition there will be a need for change.  Change is always good when something better comes out of it.  Our family will have one pastor, one associate pastor and one parish team that will serve both communities.  This will mean some changes in the way we do things and who may be responsible for them, and yes, this may mean that we actually change how we do some things.  This is both challenging and exciting at the same time.  We need to be mindful that we will seek the best for the family and not only one parish or the other.
We will also see parish leadership step up as we form a joint Family Pastoral Council and a joint Family Finance Committee.  These two leadership bodies along with the parish team will help lead, guide and support the ministry and direction of the family seeking input, wisdom and support from the faithful.
(3) MOMENTUM & CREATING NEW OPPORTUNITIES
The parish teams of both communities have been meeting weekly for over a month now.  They have been some of the best meetings I have ever been part of.  We are praying together, getting to
know one another and sharing the gifts of each parish.  We are telling our stories and working together by coordinating common ministries and seeing where we can easily combine or talents and programs for the benefit of everyone.  This is already happening with a single, joint online Confirmation preparation program beginning in the new year.
There is great excitement in all the staff members seeing the graces each parish brings and how working together has brought forward new possibilities that we could not have imagined before.  There is a positive momentum that is being generated and a renewed enthusiasm at the future despite the challenges of the present pandemic.  We are seeing great chances to grow our ministries, create new ones and empower parishioners to become faithful and loving disciples!!
(4) ONE STEP AT A TIME
The process in becoming a "family of parishes" will take time.  The staff have now begun to work together, making ministry connections, sharing ideas and seeing the graces that are on the way.  We are also in the process of forming a TRANSITION TEAM, made up of parishioners and staff members who will do a bulk of the work to come up with a draft plan for day 1 of our family.
The Transition Team will be responsible to do the detail work, consult all parishioners in various platforms seeking their input, guidance, concerns and questions. They will be responsible for communicating the next steps in the process along with the parish teams.
This group will eventually draft a  document proposing structures for a new Family Pastoral Council, Family Finance Committee, define family staff needs, ministry needs and various options for the future.  The Transition Team's work is completed at the activation of the family at which point the newly formed Pastoral Council, Finance Committee and Parish Team continue forward.
(5) COMMUNICATION & CONSULTATION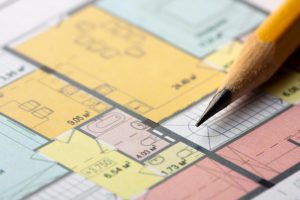 The first priority that we as a joint staff discussed was a need to clear communication and consultation in the process.  Despite the pandemic, we are confident that we will be able to do this very effectively.
We have set up a transition website (buildingfamily.ca) as a hub for all information, communication and feedback during the process.  This is active right now and has all the up to date information.
We will be consulting the faithful via the common website, parish mail outs, parish bulletins, online "family circle" gatherings, email, preaching on the weekends and responding to calls at both parish offices.
THE JOURNEY BEGINS…
I ask for your prayers, wisdom, insight, support and patience.  This process is going to be both exciting and challenging.  It will mean change and pivoting.  Some things will remain the same but other things will need to shift for the sake of the whole family, finding the best ways to transform the hearts of the faithful, form disciples and reach out to those in need.  May the Holy Spirit guide us along the way!!