THE SEASON IS HERE!!
This Wednesday we begin the holy season of Lent, which for all of us brings many different thoughts. From giving up coffee, knowing that the Roll Up the Rim to Win contest will start, to thinking about what to give up during this season of prayer, sacrifice and service.
LENTEN FUNDAMENTALS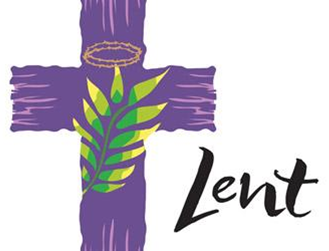 The Church teaches us that Lent is a time of conversion, renewal and preparation for Easter. We do this by spending more time during these forty days praying (we have extra Masses on Monday night and moved the Friday Mass to the evening—we have Lenten reflection books, daily email reflections, special Lenten calendar and a Lenten mini-mission), fasting or discipline (changing our habits during Lent to make room for Jesus and our faith to take centre stage and see how that affects us) and service or almsgiving (opportunities to serve others within the parish and beyond with our new Parish Ministry Directory).
We should be doing this all year round but in particular, Lent is that time to call us back to these basic fundamentals of faith realizing that they will bring us peace, strength, love and community. When we let it happen, our faith can really bring us fulfillment, completion and purpose. Are we ready for this season?
THE HEART OF LENT
There are many different activities for us during the Lenten season. This is not just to keep us busy so we can endure the season but at the heart of it is for us to draw closer to Jesus. The danger of the season is that we don't take it seriously and live it by giving up things that we like, making Lent more like dieting than a chance to change our habits and lives, restoring our hearts to be like Jesus. Whatever we do during the season of Lent, it must bring us closer to our Lord and Saviour — the most important person in our lives knowing that only He can give us peace, mercy, forgiveness and strength. Lent pulls us back from being overwhelmed, caught in harmful routines/habits and a chance for us to let go of the baggage that keeps us back from being who He made us to be. So what am I doing for Lent?
(1) SILENCE
The first thing I am going to do is seek silence in my life. This is something that many of us don't get a chance to do but it is possible. We need to turn off the screens, put away the smart phone and find a hiding place where we can hear the voice of God. For me this is my little "chapel" at the rectory. There I can sit in peace, calm all the noise around me and just let Jesus dwell in my heart. When we find silence there we find the voice of God.
Find your hiding place to discover God during your Lenten journey. This may be the Blessed Sacrament Chapel at the parish, going to our monthly Holy Hour of Adoration as a way to rest in silence before Jesus in the Eucharist or you just might find some peace during this nice weather on a walk at Springbank Park. Silence is key in our faith lives!!
(2) LOOKING FOR JESUS
I am going to be very active this Lent to find Jesus. The gift of our Catholic faith reminds us we know where to find Jesus — but will we actually make the time for Him and spend time with Him.
I plan on going to the Sacrament of Reconciliation as a way to be loved for the person I am—an imperfect sinner who tries the best I can but so often fails. In this sacrament we experience the healing grace, love and mercy of Jesus who can heal our lives, forgive our sins and make us new again. There is nothing else like this in the world!!!
I plan on taking extra time to pray. I will go to the monthly Holy Hour seeing Jesus in the gift of the Eucharist, I will pray the Stations of the Cross remembering how much Jesus suffered for my sins and I will take more time to reflect on the daily readings to be fed by God who speaks to us through His Word.
(3) CONNECTING WITH OTHERS
I am going to make an extra effort to connect with others before and after Mass and not be tempted to run to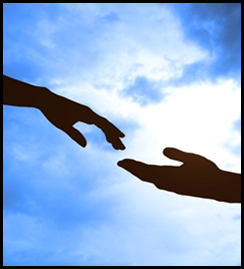 the next event/meeting or appointment. I will seek to be more intentional in my conversations to see how others are doing and be a light of encouragement so that I look to serve others and not to be served.
I will encourage others to review, reflect and pray over our new PARISH MINISTRY DIRECTORY that is coming this Lent as a way to see how all of us can serve in the various ministries, programs and events in the parish so that we can continue to form disciples and reach out to all!!
WHAT WILL YOU DO?
Lent is a season for us to REMEMBER GOD. Our lives are so busy, complicated and challenging that sometimes we feel disconnected or dismembered from God. Lent calls us back to the basics of our faith but also of our lives. The season of Lent is a time for Jesus to change our lives by reaching out to Him and to each other knowing that we are on a journey together to heaven.
I ask you to reflect on all the opportunities that are before you during this Lenten season and take the time to pray more, share more and serve more. Seek those moments to draw close to Jesus, seek His healing, His love and His light—then share that light with others. Lent is a time to be better, stronger, wiser and more loving.
Take this season to heart and see how much better your life and the life of others can be.