I sat on my couch in front of my computer for most of this past weekend and I didn't even feel bad – partly because it's fall now and I had cold – but mostly because I spent the whole weekend watching Papa Francesco light up America. I watched mass, heard Matt Maher singing Lord I Need You, and saw some religious sisters dancing on CNN while commentators spoke about how this had impacted them personally. As successful as the trip was, the obvious question now is, will this change anything?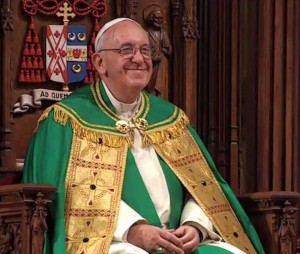 Pope Francis did some wonderful things this past week but it would mean nothing if it didn't cause each of us to look at ourselves and see how God is asking us to become the people He created us to be. Pope Francis would be the first one to say that there is nothing special about him – he just says 'yes' to Jesus every day.
There is one thing that Pope Francis said that coloured everything else for me: "What about you?" In his Homily while celebrating Mass at the Cathedral of Saints Peter and Paul in Philadelphia, he retold the story of St. Katharine Drexel who was a young, lay women who went to Pope Leo XIII and asked him to send missionaries to help African and Native Americans. Pope Leo's response was "What about you? What are you going to do?" Katherine saw a problem in her world – Pope Leo XIII offered HER as a solution.
So when Papa talked about the Spirit of Gratitude and the Spirit of Hard Work at Vespers in NYC I thought about what that actually means for me. He said this about free time and rest:
"The other danger comes when we become jealous of our free time, when we think that surrounding ourselves with worldly comforts will help us serve better…Rest is needed… but we need to learn how to rest in a way that deepens our desire to serve with generosity."
It made me think of the ways that I avoid interacting with people because I feel tired. Or how sometimes I want to just 'shut off' so I do things that numb me to the world – watch TV or waste time online. I claim this is well-deserved rest time, but the truth is, it doesn't deepen my desire to serve with generosity, it feeds my selfishness!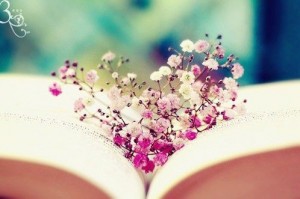 So what kind of things feed my desire to serve with generosity? I think Pope Francis gave us an answer in
his address on Saturday night in Philadelphia during the Festival of Families – Everything that is true, good, and beautiful leads to God. In my leisure, I should feed myself with things that are good and true and beautiful. I used to try to do this often when I lived in Ottawa. For my leisure time I would escape to my favourite place along the Ottawa River with a good book – the beauty of the landscape and the truth of the book would give me a spirit of gratitude which naturally flows into a spirit of hard work for others. I need that in my life again.
A friend of mine and I are beginning a search for London's best coffee shop. We will be systematically making our way through a list of mostly independent coffee shops around London. The goodness in our conversation and the beauty of good coffee and a good friend will feed me better then any nap ever could! I will continue to look for other ways to fill my life with goodness, truth, and beauty. They will deepen my spirit of gratitude and when we are grateful for all that God has given us, our natural response must be "Thank you Lord! Now how can I give everything back to you?"
We could be unpacking what Pope Francis said in America for a long time. I encourage each of you to take some time to read over some of what he said. I REALLY encourage you to watch this address that he gave off-the-cuff at the Festival of Families. I challenge you to read them with this framework in mind: "What about you? What are you going to do" Share with us what Pope Francis visit meant for you in the comment section!!!